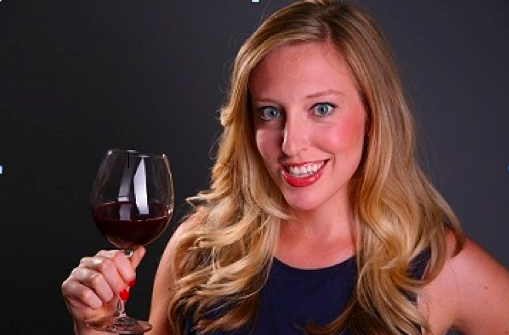 The world of wine has a reputation for being pretentious, and the variables that make it a complex creation can pose an intimidating barrier to those who perhaps consider themselves less studious, but like to drink it nevertheless. It's a predicament Wine Channel TV Founder Jess Altieri has set out to address. A Certified Sommelier and TV personality, she's on a mission to make wine sensible, understandable and fun for the masses.
I first learned of Altieri six months ago when my brother-in-law shared one of her videos on Facebook. I figured he'd like anyone who's gorgeous (and she is), but being the curious wine girl I am, I clicked the link and discovered a woman who is daily making wine understandable and approachable. Altieri brings a passion for wine, food, people and conversation to life through her daily videos and events. And she has quite the knack for being educational and entertaining at the same time. (I'm still remembering the tidbits I picked up from her Wine Lifestyle Holiday Dream Pairing 2012 and Wine Lifestyle Tailgating with Fish Tacos and Wings.)
I had the opportunity to interview her during an exciting time for Wine Channel TV Network on the brink of a big new venture. In December 2012, Wine Channel TV began appearing in hotels in the San Francisco, Napa Valley and Sonoma markets. In upcoming months, it will reach over 500,000 hotel rooms via its own in-room channel, electronic program guide and Wi-Fi portal pages in up to 1,000 hotels and over 5,000 hotel business centers and US timeshare locations.
Without further ado, meet "Just Jess," and get a peek into her thoughts on pairings, women in wine and plan for Wine Channel TV.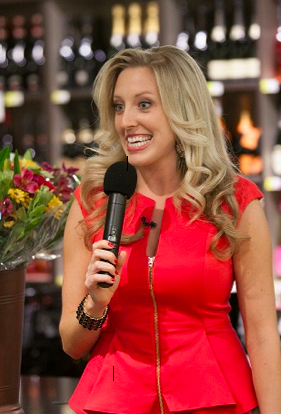 RS: What was your "A-HA" moment when you knew wine was going to be your career?
JESS: Wine and food and video! It happened in the East Village when I was at dinner with a client while working for Experian Research. We were all having a great time with the chef and great wine. It was a "story/movie" waiting to happen. People would want to go to this place if they could see it and hear about it.
RS: What's your goal as a sommelier?
JESS: Entertain and educate people who love the wine lifestyle in a fun, no BS way.
RS: Where did you study?
JESS: I graduated from New York University with a BS in Broadcast Journalism and received my Certified Sommelier designation for the world-renowned Court of Master Sommeliers.
RS: What is your background?
JESS: I worked for Experian Research as a sales media executive before starting Wine Channel TV in 2009. I worked as an intern for MSNBC, ABC while at NYU. Love basketball, was an NCAA scholar athlete.
RS: What is your favorite food and wine pairing?
JESS: I have many. It really depends on who I'm with, where I'm at and the food menu and wine list. I like to pick the wine first, then the food.
RS: What wine do you wish more people tried?
JESS: Wines from different regions of the world, like New Zealand, Chile, South America!
RS: What do you feel women bring to the table in an industry that's been mostly dominated by men?
JESS: Here's what they bring: women buy 8 out of every 10 bottles of wine drunk at home. Women can't be ignored in the wine lifestyle market; millennials, both men and women, are part of the fastest growing wine segment in the history of wine.
RS: What would be your one piece of advice for women interested in pursuing a career in the wine industry?
JESS: "Hazard Zet Forward." Whatever the risk, move forward! There are no rules in this new world of today's wine lifestyle. There are many stories to be told, that include so much more than just the wine itself!
RS: On that note, let's move into the story of the Wine Channel TV Network. How was Wine Channel TV born?
JESS: Wine Channel TV was born after receiving my Certified Sommelier designation. I began knocking on winery doors in Napa/Sonoma and started doing video "stories" about the people behind the wines. I wanted to get the "wine lifestyle" story out to the audience.
RS: What is your goal with these stories and for Wine Channel TV?
JESS: Wine Channel TV is on track to become the world's leading wine lifestyle network, with a connected community of online and digital out-of-home viewers engaged with our sites. Our recent launch into the hospitality market, combined with our Facebook community, which has over 30 thousand fans and has a friend-of-fan reach of over 14 million, will allow us to connect and engage with wine lovers around the world!
RS: Congratulations on the huge step of moving into hotels and more!
JESS: Thank you! I'm very excited about this venture! Our fun, creative and reality-based wine content is a perfect fit for this market and provides the opportunity to reach wine lifestyle fans and affluent business travelers throughout the US.
RS: One last question we all want to know: Do you prefer bubbles, reds or whites?
JESS: The answer is ALL!
Jessica Altieri was a pleasure to interview and I hope we've piqued your interest to follow her story. I'm one that believes you can never stop learning about wine and between WineTable as a platform for growing wine knowledge and people like Jess, we're well on our way to creating a country full of wine lovers. Why don't you set up a profile on WineTable, connect with me and together we'll discover some fantastic wine. As Jess says, "Wine is just a conversation waiting to happen!"

Read more about Wine Channel TV and Jess Altieri's adventure into the hospitality market, visit her website and follow her on Twitter or Facebook.
Want to read about more Women in Wine? Check out our intro piece and check back weekly for a new feature.
---