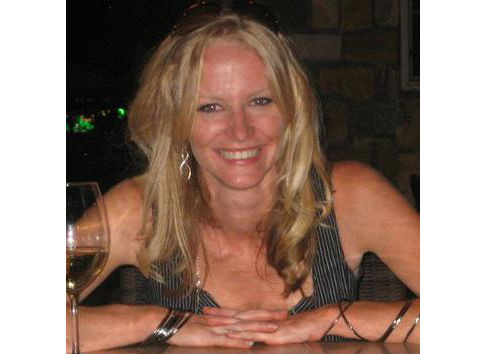 [A smiling restaurant owner, Erin / Erin Borsdorf]
Generations Wine and Martini Bar in Loveland, Colo., is a place geared toward women who make the going-out decisions. Its genesis was a woman who made her own decisions. Walk through the doors of Generations Wine and Martini Bar in Loveland, Colo., and you're likely to find Owner Erin Borsdorf behind the bar mixing martinis or in the kitchen helping with trademark dishes like the Bacon-Wrapped Dates.
Borsdorf's vision has been to combine old and new and create an atmosphere that can be shared by generations. She's taken restaurant experiences in major metropolises like Chicago and New York and molded her modern look and menu with the nuances of the past. The long bar, the focal point of the restaurant, brings to mind some of the bars of old. Through the speakers you're likely to hear the crooning of Joanie Mitchell or Ella James as you order your favorite wine or try one of the signature martinis. Borsdorf's blend of modern with the past is captured in the details. She's proud to point out the photos on the walls portray seven generations of her family; no thrift store photo shopping needed. It's an experience that leaves you wanting more.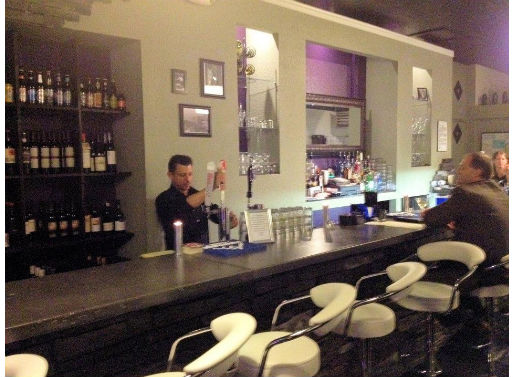 [The bartender at Generations mixing up a martini / Erin Bersdorf]
Without further ado, meet Erin Borsdorf, a woman who woke up and just went for it one day, rather than waiting for the right time for her to start living her dream.
RS: What was your "A-Ha" moment when you knew you were going to open a restaurant and venture down this career path?
ERIN: I've always wanted to open a restaurant for as long as I can remember, but there was never going to be enough time, enough money… you know things were just never going exactly as they needed. So, the exact moment when I said it was going to happen was April of 2011. I don't know what inspired it, but I literally woke up that morning and said, "It's now or never." I had been working for a few years down the street and I'd observed enough to know that this was possible here. It also coincided with a business plan contest that I had entered, so I'd had to formulate this concept for the purposes of trying to win a contest. Having done so, I learned it was very much possible. And I didn't want to be 50, 60, 70 years old finally living my dream. I wanted it now, so caution to the wind, at 31, I just did it. As soon as I said that, so many things came into place fast: getting the license, signing the lease, buying the equipment. And once there was no turning back I didn't look back, which is part of the reason I think I have been successful because I never allowed myself to look back or have the thought of failure.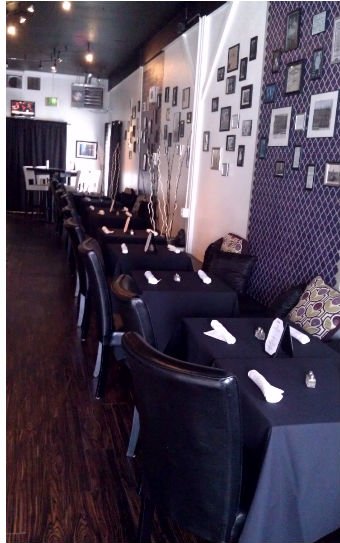 RS: How did the name Generations Wine & Martini Bar come about?
ERIN: The name actually came from a friend of mine in Chicago where we had looked at opening a bar where the concept was going to be more sports bar than our concept here. Generations had been the name we'd attached to that bar, but there really hadn't been a whole lot of reason behind the name at that point. That was 2004 and when I started looking at this again, the one thing that I kept true to in the business model was the name. Again it didn't have a whole lot of meaning to it except I knew that I wanted the old and the new to blend. That was always important. We're very contemporary, but we're long and narrow like the old bars with the focus being on the bar. History is important to me and so the name became more meaningful to me as we developed our concept here. I guess, you could even say I kind of stole it from a friend.
RS: What do you feel women bring to the table that's different than men in the industry?
ERIN: Here's what I know about women from being in the restaurant business. Overall, women make like 75% of the buying decisions. They decide what's bought at the grocery store, they decide what restaurant you're going to that night, what bar, or if you're going out that night. So, it really doesn't matter at the end of the night if you're doing—wines, martinis or beers—the wife, the significant other, the women in that relationship is most likely going to be the one deciding where they're going, what time their going and why they're going. It's important for that reason to appeal overall to the women and that's why my location looks the way it does and why we offer predominately more martinis geared toward women than they are to men. So, as far as wine goes, not because I planned it that way, but it has definitely been nine out of 10 times that the women are picking what bottle of wine the couple is having that night with dinner. I don't know if there's science behind it or not, but my chef will say it's because women have better taste buds. Those are my thoughts.
RS: What's your best piece of advice for a woman who's thinking of entering into her own restaurant career?
ERIN: Don't buy barstools on hydraulics! [A huge laugh is shared between writer and interviewee, remembering numerous post-martini falls—including a few by this writer—before the new hydraulic-less barstools were installed) You know that might be the best advice I can give you now. I'm a year into this and I'm still making mistakes. I'm making a lot less, but…
RS: What women in history or current, real or fictional would you compare yourself too?
ERIN: I maybe take a bit too much pride in that I think you can't put me into a box saying you are this person or that. I think typically I look like my mom, but we are very different people. And in person I'm probably most like my dad personality wise, which doesn't always go over well as a woman….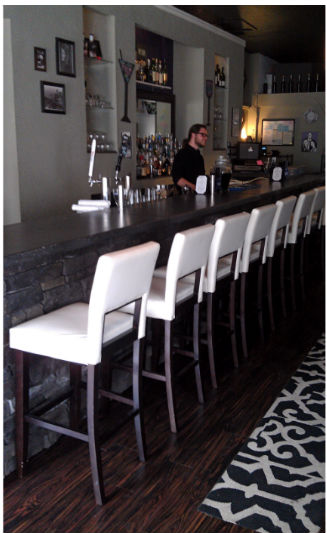 RS: I'm writing a movie about your journey to owning your own restaurant, what should the title be?
ERIN: Commonsense in Catastrophe.
RS: Do you have a favorite wine or martini?
ERIN: Two martinis. Cucumber is authentically my most favorite, but since the day we open I've been forcing myself to like the dirty martini, which is called the Joe. I hate gin, but the dirty martini was my dad's martini. I've finally gotten to a place where I can drink them, but it's not my go-to.
Loveland is known for its annual Sculpture in the Park show that takes place every August and attracts artist from around the world, so if you're ever in the neighborhood, be sure to stop by and visit Generations Wine and Martini bar.
To learn more about Erin and Generations Wine and Martini Bar, visit them at their website, like them on Facebook or follow them on Twitter. Join us at WineTable today and follow me and together we'll continue to discover the fabulous stories of women in wine throughout the generations.
Want to read more about women in wine? Check out our other articles in the Women & Wine series >>
---