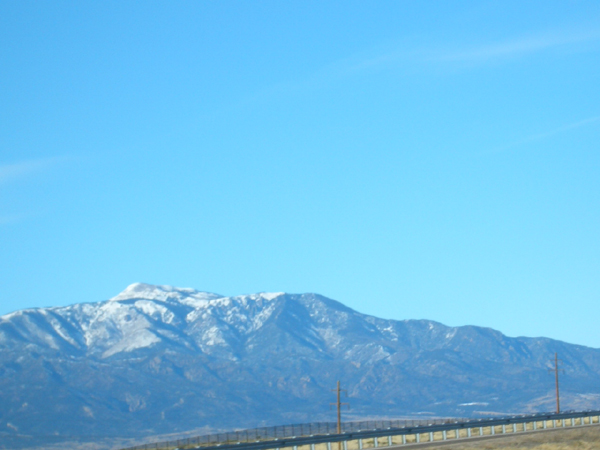 Domestically, California still leads in grape production among prosperous vineyards due to rich soil and a nearly perfect climate. Yet a few other southwestern states are showing up to the Wine Table. Among those getting a second look, and yes, taste, are Arizona, New Mexico and Texas.
Arizona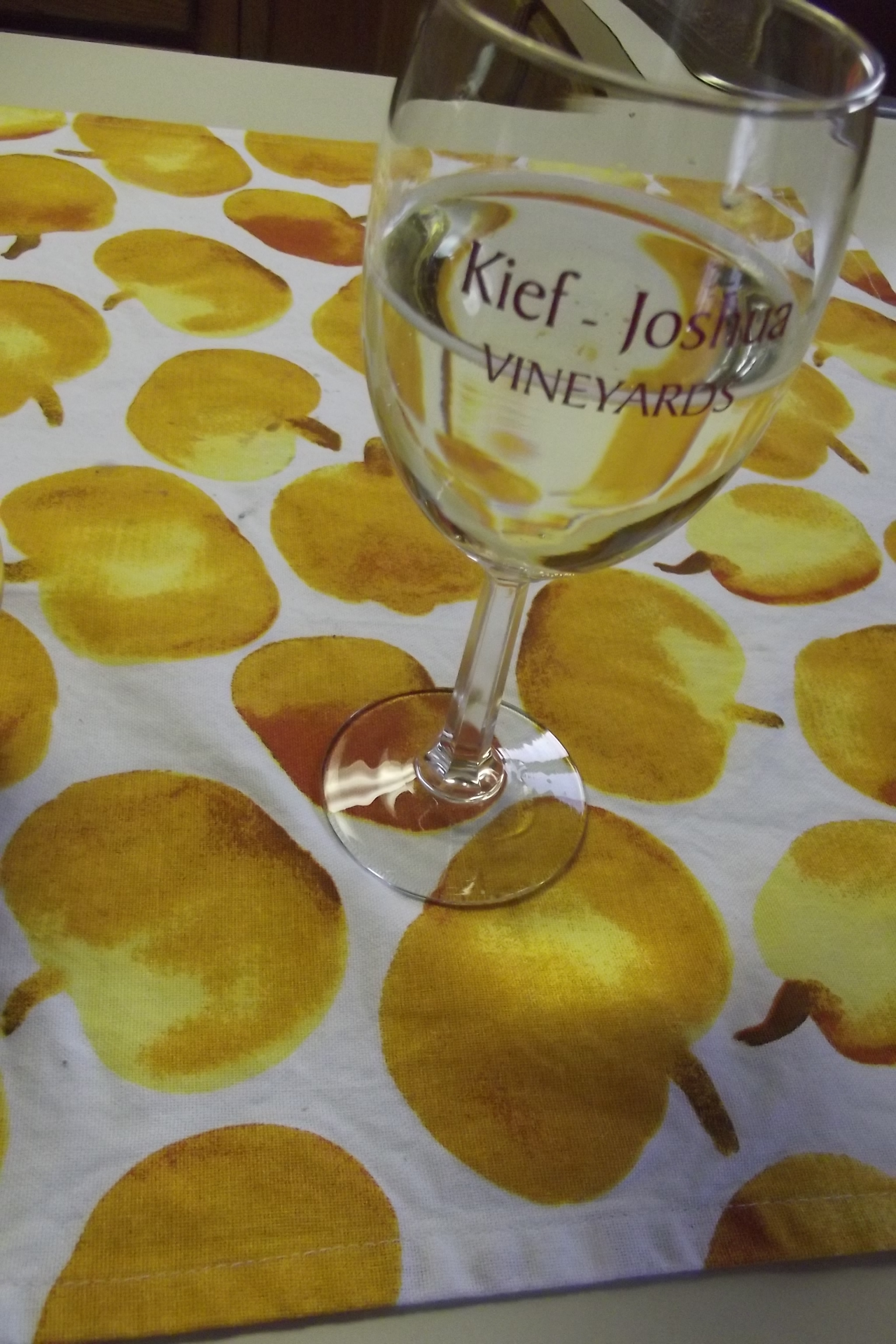 According to a 2011 WineBusiness.com press release, there were less than 10 wineries in Arizona in 2004. Today there are more than 50, and many more are in development, according to the Arizona Wine Growers Association (AWGA), the state's trade association. In fact, the wine industry in Arizona is "one of the only value-added industries seeing substantial gains." According to Wine America, a national wine industry trade association, "grapes are the highest value fruit crop in the nation and the sixth-largest crop overall. Grapes account for about 30% of the value of all fruits grown in the U.S."
The wine industry enjoys three established grape growing regions in Arizona – Sonoita/Elgin in Santa Cruz County, the Greater Willcox region in Cochise County, and the Verde Valley in Yavapai County. There also are vineyards or wineries in Pima, Graham, Mohave, and Gila counties, plus several urban wineries in the Phoenix metropolitan area. The majority of the vineyard acreage in Arizona is in Cochise County.
I admit I have done some personal investigation in the area of new domestic wines. Discovering wines while traveling is right next to breathing in my enjoyment factor. I was witness to and of course, taste tester at a few new wineries on the Sonoita/Elgin area of Arizona and the Roswell area of New Mexico in recent years.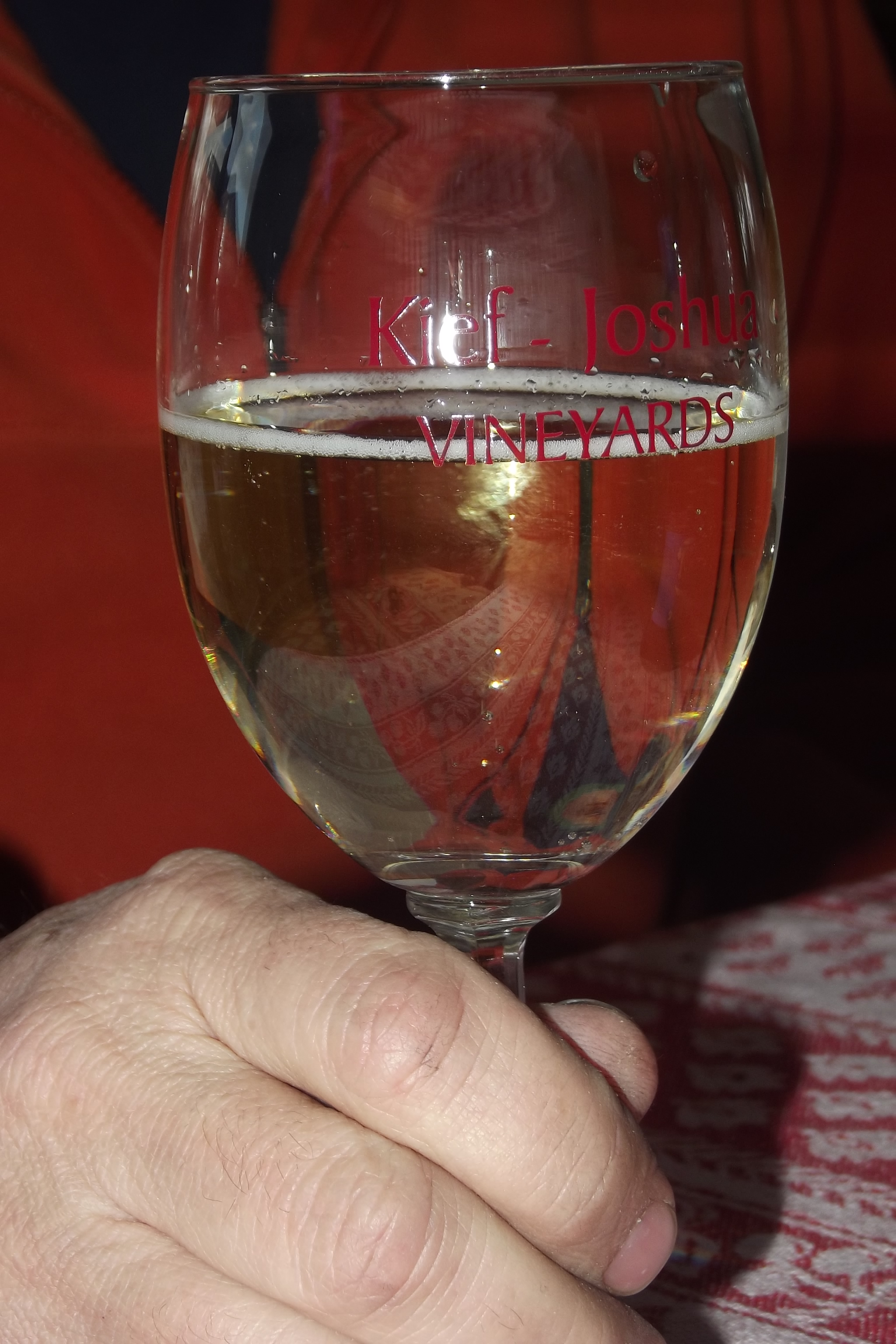 We visited Kief-Josh Vineyards in 2008. Kief-Joshua Vineyards is a small family business with 20 acres in beautiful Elgin and 40 acres in Willcox Wine Country of Arizona. History notes their first planting was in 2005 with approximately 15 acres under vine, consisting of such varieties as Tempranillo, Mourvedre, Petit Verdot, Cabernet Franc, Chenin Blanc, Syrah, Zinfandel, Reisling, Semillion and Viognier. "Our first harvest and Estate wine release from our vineyard in Sonoita was in 2008," says Wine Maker, Kief Joshua Manning. I recall at the time a small percentage of California grapes were added to the favorite, Viognier to give it more yield. We retain our wine tasting souvenir glasses to date and remember the occasion fondly.
Directed by Kief Joshua Manning (Kief), the team implements irrigation and nutrient regimes, trellis system and canopy management, rootstock and clone combinations, and pruning and cane selection for each block within a vineyard. Because of the land's diverse geological makeup, even within one vineyard parcel there may be several different types of soil with different degrees of nutrients for vines and water-holding capacity thus requiring special attention to achieve high quality grapes. "In Arizona the oldest vineyards are located in Sonoita, very close to the Mexico border, in areas that are enhanced by volcanic minerals that help provide interesting and unique flavors," says Kief.
In addition, Kief practices sustainable farming techniques, such as composting, planting cover crops and other plant species to avoid soil erosion, add desirable nutrients back to the soil and to attract desirable insects, and integrating animals to naturally enhance biodiversity and nutrient recycling. Kief even uses baby doll sheep for weed control to enhance biodiversity and nutrient recycling. Kief says, " I truly believe that the best wines are made from grapes that are free of herbicides and pesticides. I strive to customize our vineyard practices to match this belief."
For more information on this vineyard, visit Kief Joshua Vineyards' website.
If you're in the area April 20 and 21, 2013, check out their wine festival. Other vineyards in the area are holding their events too. Check out Sonoita Vineyards, for instance, where they hold a grape blessing ceremony.
New Mexico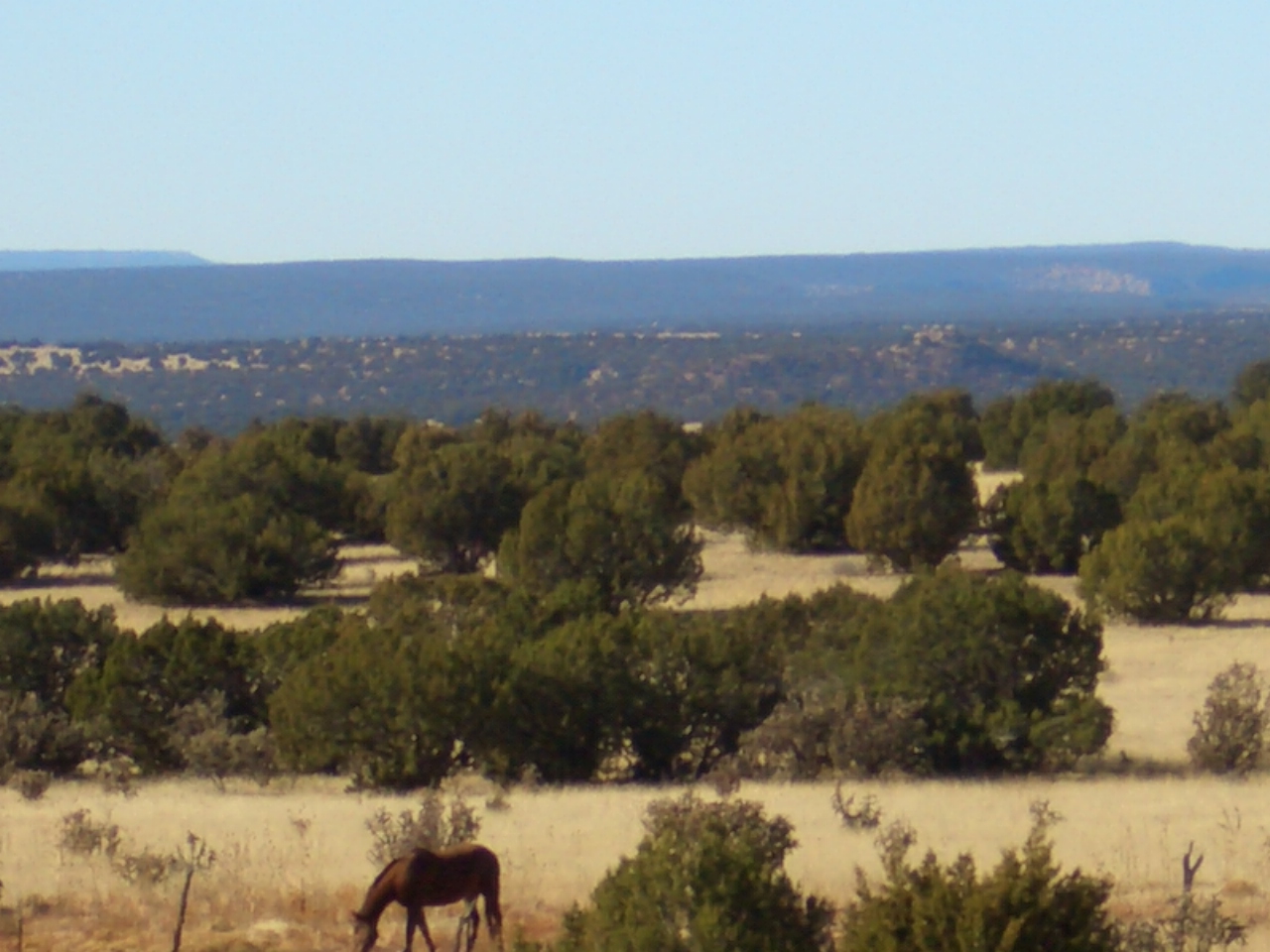 New Mexico has wonderfully rich soil and very sunny days with cool nights – perfect for grapes. Winemakers from Tularosa Vineyards describe this well in saying, "We currently source fruit for our wines from the diverse climates that abound in the Tularosa Basin. Starting at the bottom of the Basin a majestic 4,500 feet above sea level to other vineyards located around 6,800 feet. Typical highs in the growing season can be in the upper 90's and approaching 100 F. However, nighttime temperatures often drop dramatically in to the upper 50's and lower 60's. This tremendous shift is what gives wine grapes bold flavors and good acid. Without the cooling (high altitude) influence the wines would be flat and insipid and without the sunlight the wines would be extremely acidic (unripe)." Visit, http://www.tularosavineyards.com/index.html.
There is history in them there hills: Wine was produced and shipped to Veracruz by ox-cart to New Mexico from Spain, a 6 month journey in those days. Finally, the church chose to resolve their deleting supply issue by planting grapevines and making their own sacramental wine. The first vines planted were brought in 1629 to Senecú, A Piro Indian. The cuttings brought by the missionaries were from a variety of Vitis Vinifera, commonly called the "Mission Grape". Historians think the European varietal known as "Monica" is still grown in New Mexico today. www.winecountrynm.com
Ok, I like to discover vineyards in the US while visiting friends and family or am I visiting the winery and discovering family along the way? In either case, New Mexico is no exception. I have friends with relatives in Roswell, so a Christmas trip in 2008 lead us to Pecos Flavors Vineyard's tasting room. I believe their "Compadres" red blend of Syrah and Cabernet was among our favorites.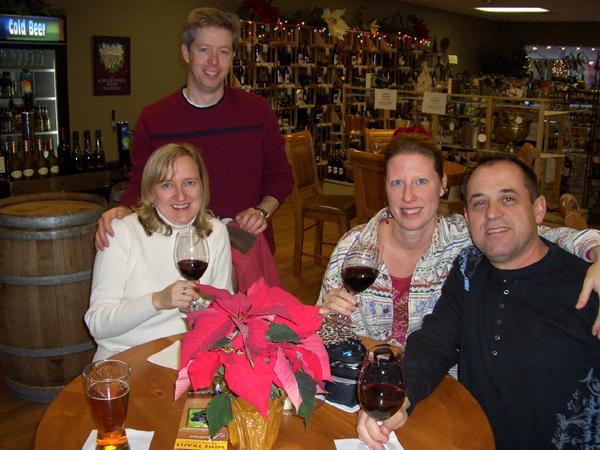 ​
Texas
The rising star of Texas has even bellied up to the wine table. In fact, Texas is one the oldest wine regions in the United States. In land mass, Texas is bigger than France. Three grape regions exist: the Texas Hill County (central), the High Plains (Texas panhandle) and Trans-Pecos (SW area bordering Mexico). Chardonnay and Cabernet sauvignon tend to be the favorites in this region although no one grape dominates.
Much like New Mexico, settlers planted European vines (vinifera) but crops perished due to the harshness of the climate, pests and disease. As immigrants from France, Germany and Italy came to Texas, they brought new European grape varieties. Not until the 70's did the granite-limestone soil of Texas produce viable vineyards in existence today. One such success arose from a couple of Texas Tech Professors intended as merely a fun science project. It became the Llano Estacado Winery, now the second largest winery in the state. In 1981, Ste. Genevieve winery planted beside the great mesa in the middle of west Texas desert. Ste. Genevieve is now the largest winery in Texas named after a 5th century nun who became the patron saint of Paris as noted in Karen MacNeil's Wine Bible.
So with the same gusto Texans think of cattle and oil, they grew their vineyards and a movement began. Today dozens of wineries thrive all over Texas. A thorough winery list can be found here, and among them Ste. Genevieve, Fall Creek, Llano Estacado and Cap Rock wineries rise to the top featuring their award winning Chenin Blanc, Sauvignon Blanc and Cabernet Sauvignon.
It is clear, the Southwest United States had rough beginnings with grape vines but solid tenacity and assistance from our European friends allows for today's successful vineyards and wineries to produce great wines throughout Arizona, New Mexico and Texas. Visiting the recommended southwest vineyards will not only lead to a memorable experience, it adds to the richness of our American culture and our ever growing thirst to support not only our palates but our fellow Americans.
Related Article: SW Wine Challenge Brings Attention to Growing Industry >>
---