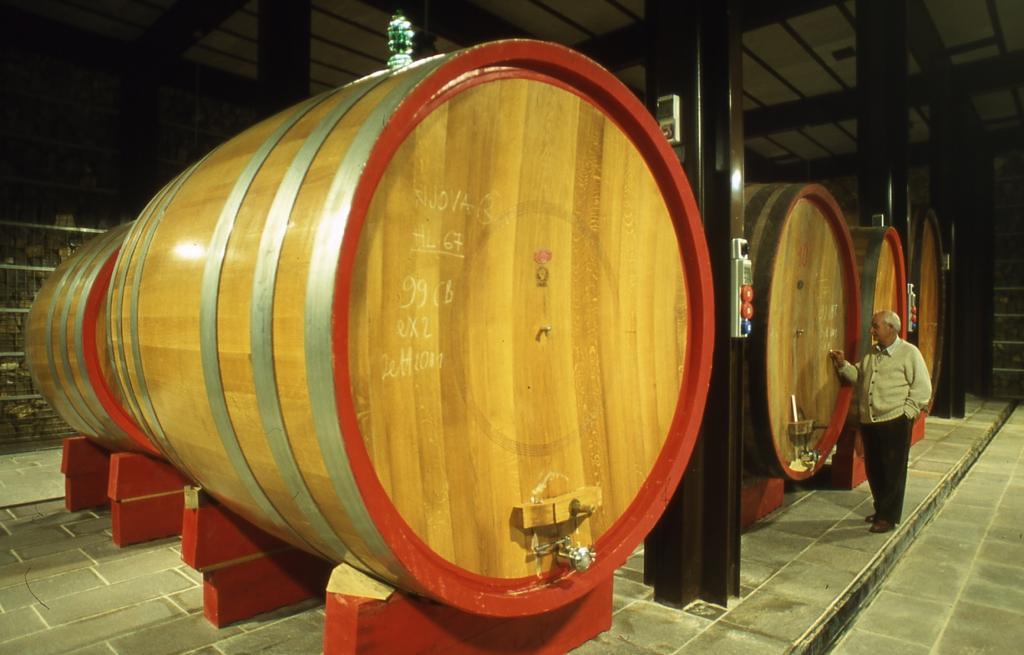 UPDATE: Dec. 13 -- Italian media reports police have identified a former Case Basse employee as the suspect and are close to an arrest. Read the new developments at wine-searcher.com.
In a gut-wrenching display of spite, vandals destroyed 16,537 gallons—worth $16 million—of future Brunello di Montalcino wine in a Dec. 2 raid at the wine cellar of Case Basse di Soldera in Tuscany.
The vineyard, considered by many to be the greatest producer of Brunello di Montalcino, is located about 70 miles south of Florence. The region is one of the best areas for growing the Sangiovese grape--the only grape allowed to grow there.
[Photo: Brunello di Montalcino / Credit: Megan Mallen]
Owner Gianfranco Soldera released a statement detailing how the vandals did not steal a single bottle, but rather opened up 10 barrels of the valuable wine from 2007 through 2012 and let it run out. Bloomberg News the wine can sell for as little as $200 a bottle and some extra special bottles go for $500. His most recent available vintage year on the market is 2006.

In an interview with The World, Italy-based wine writer Carla Carpalbo gives more details on the raid and describes the recent fight over evolving the ancient wine recipe by the area's old-school and new-school winemakers (Soldera is known as a passionate advocate for using 100% sangiovese grapes for the wine):
The Daily Beast chronicled the hatred and rivalry among the region's wine producers, in particular for Soldera. Decanter highlighted the show of support and solidarity for Soldera from nearby wine producers in the wake of the crime. The Economist recently profiled the winemaker, an insurance broker-turned-Sangiovese purist who's been producing wine since the 1970s. There's no doubt the loss will affect sellers of surplus premium wines, like Cameron Hughes. One rare wine just became a lot rarer, as Italy's il Fatto Cronaca pointed out. It will be six years before another Case Basse is released to market.
One more related note on Brunello di Montalcino: Following the recent U.S. presidential election, President Barack Obama presented a bottle of 1997 Altero Brunello di Montalcino to House Speaker John Boehner.
---