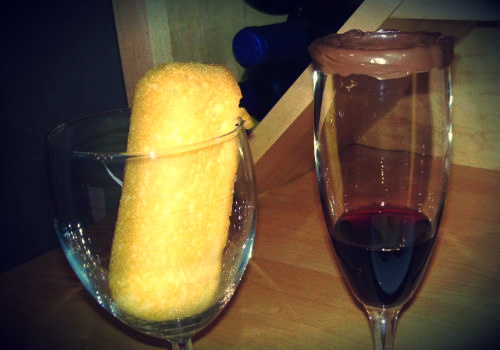 [Paul Giese]
Last week saw the dawn of a new era for an 83-year-old piece of gastro-Americana: the relaunch of Hostess Twinkies. The new version of the classic snack is trimmer, sure, but still filled with that delectable cream and wrapped in the gooey, chewey, air-filled sponge cake, and of course it's perfect to pair with wine.
If you are like me, you were waiting in suspense, only to visit 10 stores and find the Twinkie aisle still empty because everyone was buying multiple boxes like they did when it was announced Twinkies were going away in the first place! When you're finally lucky enough to get your hands on a box, here are some fun wine pairings to try to step up its classy factor. Hostess says the company is entertaining ideas to update the snack cake's image by selling them at sports stadiums, including them in hotels' continental breakfasts and on movie theater menus. Maybe, just maybe, wine bars should add them to their small plates menus, too.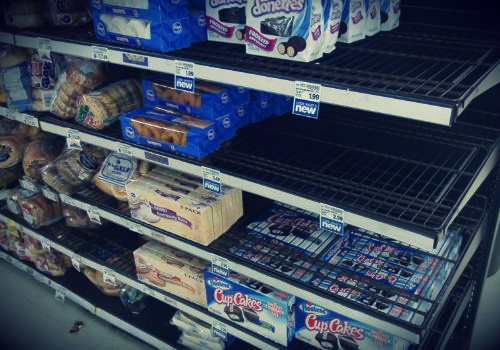 [Empty grocery store shelves where Twinkies should be...will be. / Paul Giese]
Ice Wine or Late Harvest Riesling
A sweet Riesling like late harvest or ice wine style will complement the soft sponge cake and the sweet creamy middle while bringing out the fruity flavors of the wine. Just remember you are pairing with Twinkies, so be careful not to break the bank on these wines, they can get rather expensive.
Hogue Late Harvest White Riesling Chateau St. Michelle Reserve Riesling Ice Wine
Moscato
The sweetness and bubbles make this a fun wine to pair and will give you a lighter pairing than the sweeter ice wine.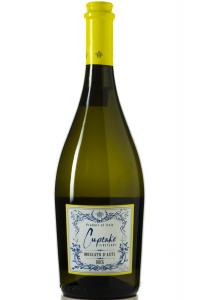 A red Moscato will also pair well with the chocolate cupcakes.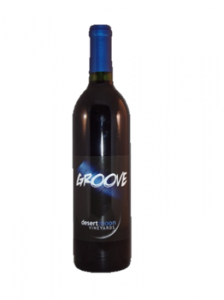 White Zinfandel
This one comes from a local Denver winemaking couple. Their philosophy with this pairing: "A not real food deserves a not real wine!" But seriously, this can work. The sweetness in White Zin will complement the cakes nicely.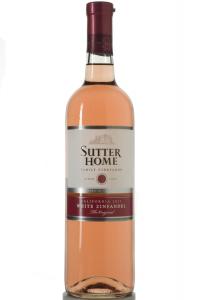 Port
Choose a Ruby style port, the sweet raisin flavor is great with both the cream cake and the chocolate cake. A fun way to serve this and dress up the pairing, dip a champagne flute rim in chocolate and serve them together.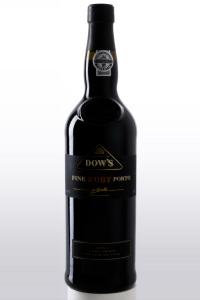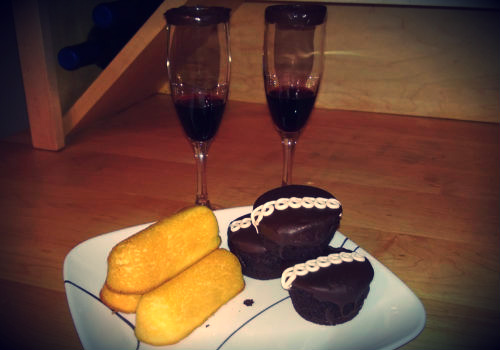 [Paul Giese]
Non-Wine Pairings
A couple of other great suggestions for pairing include:
Coffee Liqueur - Kahlua: creates a flavor similar to Tiramisu.
Learn to make your own at the Cupcake Project.
Irish Cream - Bailey's: Besides being fun to dip, the creaminess with the cream cake is delightful without being too overpowering.
Learn to make your own at the Cupcake Project.
Let's be honest, dessert is the best part of any meal, and a great part of any party. With the reintroduction of Hostess' Twinkies and Cupcakes, why not host a party and let your guests decide what pairs well. Invite your friends and family for a dessert and wine pairing at home. This is, by far, the best get together or wine tasting you could ever imagine. And you won't feel guilty because you are doing "research."
---