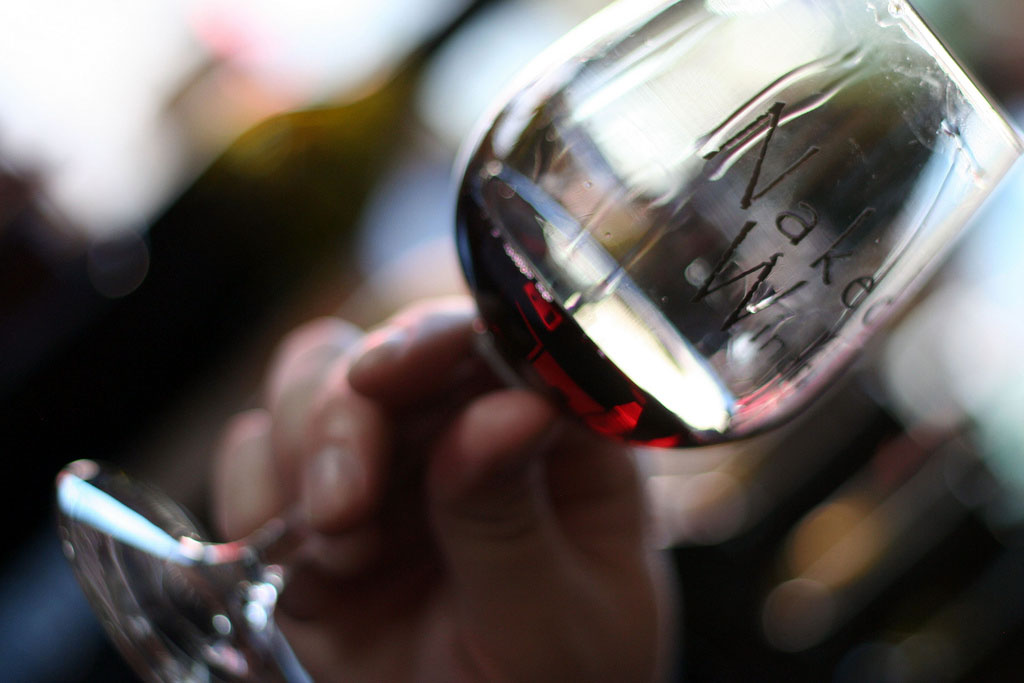 [Photo: Naked Winery / Credit: doniree walker]
Oregon is home to many amazing wineries and tasting rooms. We're known here for our Pinot Noir, and the Willamette Valley boasts many of the world's best. It's tough to know where to start when asked about my favorite Oregon wines and favorite tasting rooms.
While this list could be pretty extensive, I decided to list the three I'd take you to, right now, if you showed up on my doorstep demanding an unforgettable wine-tasting experience in Oregon. Between these three, you'll get to experience the best views (and amazing pinots), a chardonnay for un-oaked chardonnay lovers, and the most fun you'll have in a tasting room, guaranteed.
Vista Hills - Dundee Hills
I first visited Vista Hills on the day after Thanksgiving, 2011, as the guest of friends who were members. I immediately fell in love with the view from the "treehouse," the Vista Hills tasting room, which as the name implies, sits majestically overlooking rows and rows of vines on Willamette Valley's Dundee Hills.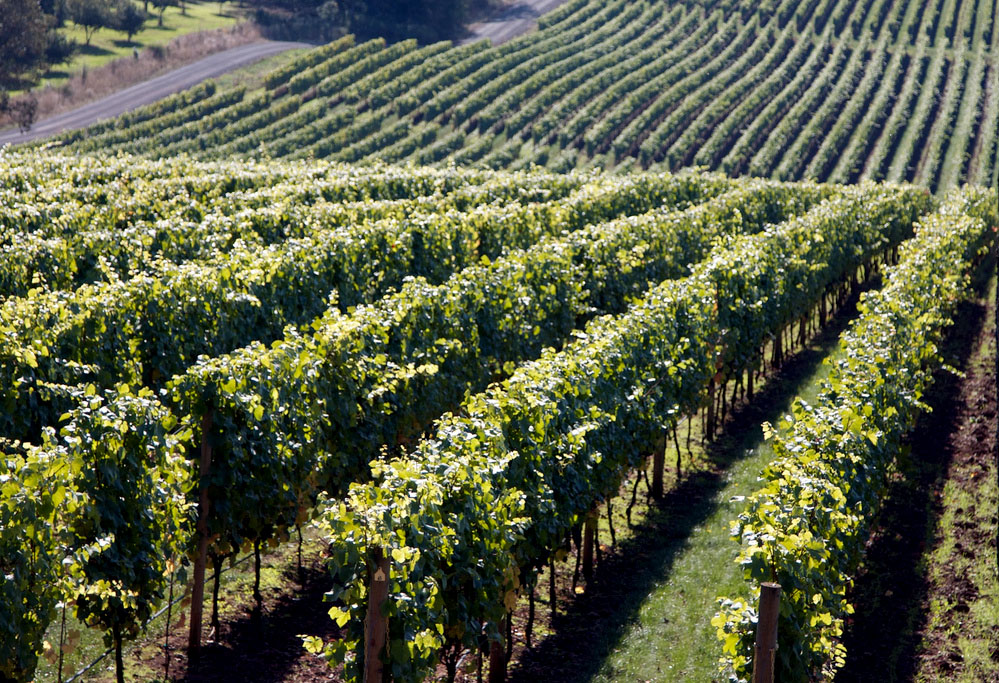 [Photo: Vista Hills / Credit: Slideless in Seattle]
The interior of the tasting room is evocative of a cushy log cabin. There's a warm and inviting fireplace, woodsy decor, and plenty of space encouraging small groups to gather and sip.
This is the kind of place that remembers you (and your name). It also happens to have produced one of my favorite Oregon Pinot Noirs. The 2010 Skyraider Reserve is one of those we buy every time we go, and then stash at home for "special occasions," which is fine since the winemakers here will tell you to drink this now or cellar it for a decade. It's got a lot of years left in it. The Skyraider Reserve is a barrel-select single vineyard Pinot Noir. It's magical, with big, bursting red fruits, and a velvet-like finish.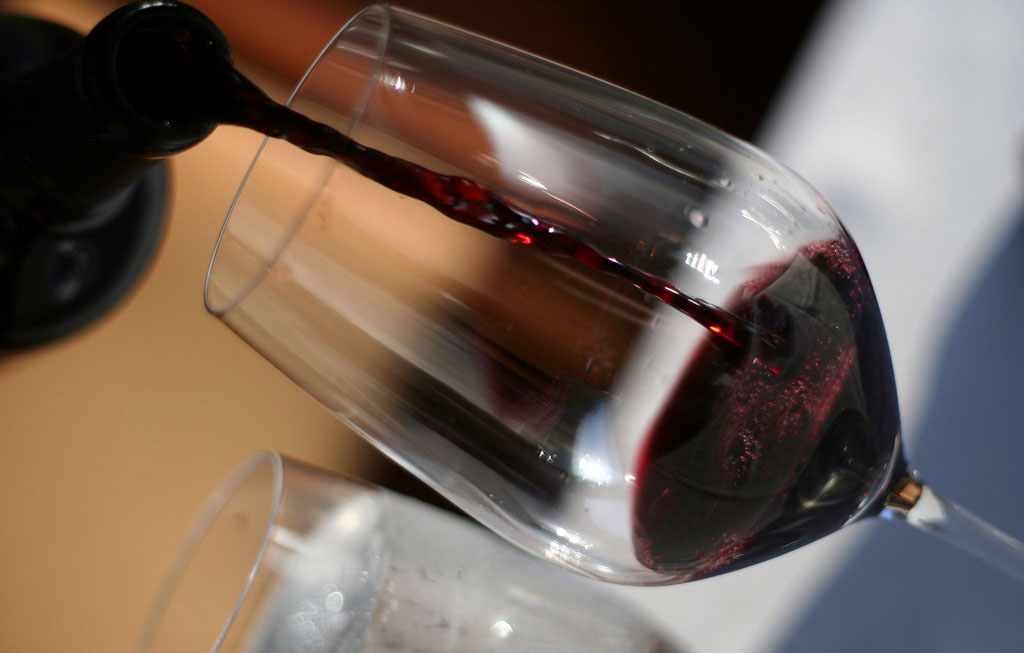 [Photo: Vista Hills / Credit: doniree walker]
Quenett - Hood River
I used to think I didn't like chardonnay. In fact, I found it to be downright offensive. That is, until I realized that not all chardonnays spent excessive amounts of time in oak barrels, and I learned what brilliance an "unoaked" chardonnay could bring into my life.
Enter Quenett's Chardonnay.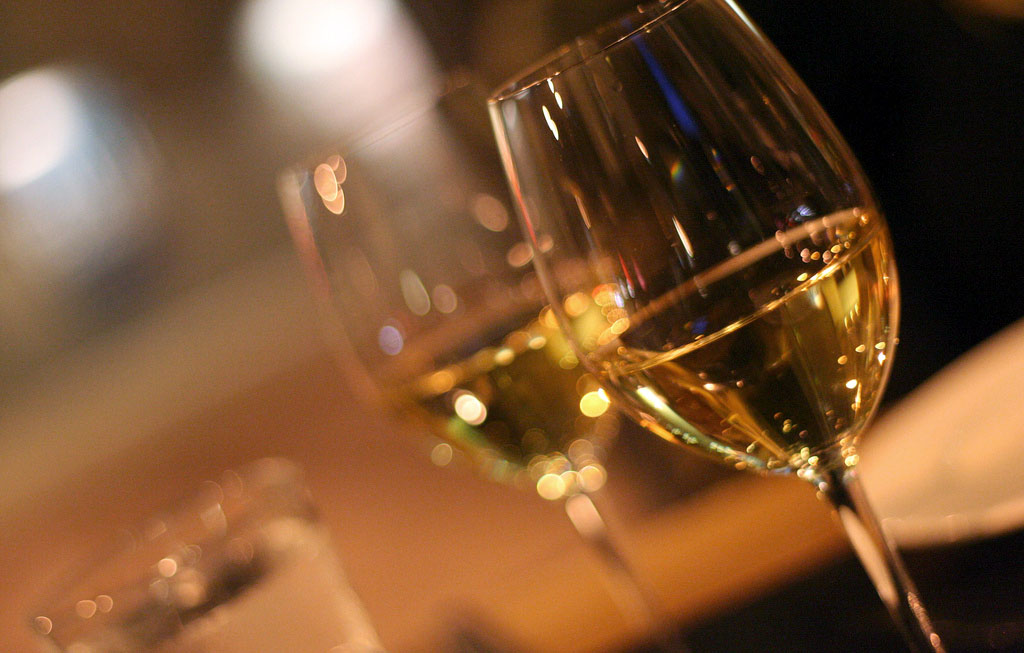 [Photo: Quenett / Credit: doniree walker]
Quenett, located in Hood River, Oregon, is a boutique winery producing handcrafted wines from vineyards located along the shores of the beautiful Columbia River. Their tasting room in downtown Hood River is open daily from 12pm to 6pm. The tasting experience at Quenett is the most fun, relaxed, and non-pretentious tasting in all of Hood River. The first time I visited this tasting room, we stayed longer than we needed to because we were having so much fun chatting with the winemakers and the other folks sitting at the bar.
While you'll enjoy any of the quality wines Quenett offers, my favorite is the chardonnay. It's more refreshing than most chardonnays and doesn't have that syrupy texture a lot of the really oaky ones do. It's clean-tasting, like biting into a crisp green apple. There's only a tiny hint of butterscotch at the end, rather than being overloaded with "buttery" flavors as chardonnay is often known for.
If you're of the "non-oaky" chardonnay-preferring type, this is a must-try chardonnay in Hood River.
Naked Winery - Hood River
This is not the place you take your parents wine-tasting. Unless you're excited about the bartenders asking if you'd like some Foreplay in front of your parents before they ask if you're ready for some Penetration.
Yes, this kitchy, innuendo-laced, play-on-words of a tasting room is that kind of place. And I dirty, dirty love it. With wines named Cougar, Vixen, Tease, and Climax, you're bound to have a good time.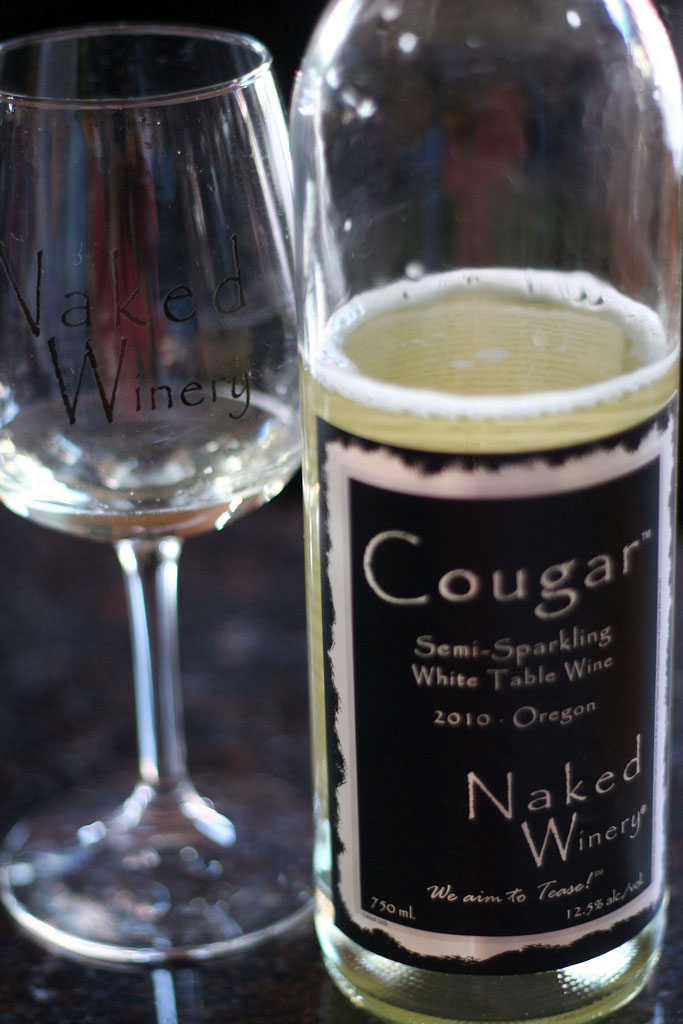 [Photo: Naked Winery / Credit: doniree walker]
The wines at Naked Winery are good. They're not blow-your-mind good, but they're good. All of them. There's not a single one that made me think, "This schtick is cute and all but this is just not OK." That just doesn't happen. And "good but not mind-blowing" wines are perfectly ok here because you're not here because of a vintage Pinot Noir. You're here because you like to have a good time. You can make jokes about sex, with strangers, in public. While drinking wine.
Their selection of wine is varied and interesting, and there's plenty for visitors to the tasting room to sample. You'll leave sufficiently toasty, giggly, and maybe even a bit flirty.
More than Three (Some Honorable Mentions)
If you're coming to Oregon for the Pinot Noirs, go to Vista Hills, Panther Creek, and Walnut City Wine Works. If you're tired of the pinots and want to freshen things up a bit, Quenett and Argyle would be my first stops. Quenett for the chardonnay; Argyle for the bubbles. And if you're just looking for the most fun way to spend an afternoon drinking wine, go to Naked Winery in Hood River for the flirtiest wine-tasting you'll ever experience.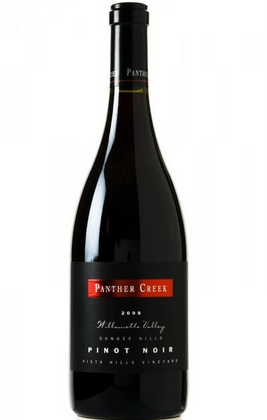 [Photo: Panther Creek 'Vista Hills' Pinot Noir - Review it here]
---