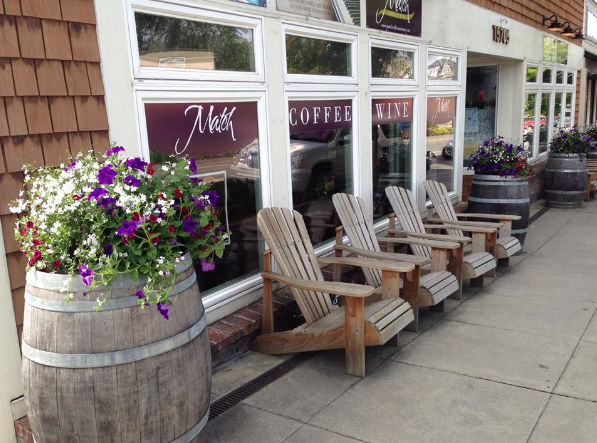 Late last week, Microsoft announced it is revamping its structure to coalesce its teamwork and increase its collaboration between divisions. As any good wine drinker knows, wine is one of the best ways to inspire collaboration, so in honor of Microsoft, here are three of the best wine bars (beloved among social media users) in the Redmond area. We'll see you there, Microsoft corporate types!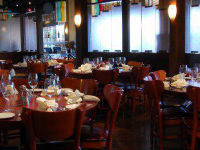 Spazzo Italian Grill & Wine Bar
Facebook: 2196 Likes
Location: 16499 NE 74th St. Ste. E255, Redmond, Washington
What Spazzo says: "Spazzo Italian Grill & Wine Bar prepares contemporary Italian cuisine using old-world techniques along with current interpretations of classical recipes. The wine list emphasizes the diversity of the regions, Super Tuscans, Amarone, Barbaresco, Chianti and Pinot Grigio."
What people say:
"We have been there at least 20 times...always excellent service and the food is always great. We love the red sangria and go to happy hour often, too. When the weather is nice...fine outdoor seating. Everything you order is a winner." – Joey Giannunzio
"The BEST place in Redmond for Quality, Service and Beverages!!!" – Lb Dutchess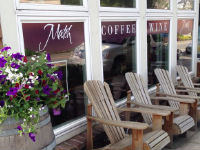 Match Coffee and Wine
Facebook: 1736 Likes
Location: 15705 Main Street NE, Duvall, Washington
What Match says: A comfy new wine bar & coffee shop in Duvall with good customer service, live music on the weekends, free Wi-Fi and the best coffee & tea on the Eastside. We carry a diverse selection of quality wines at affordable prices from Washington, Oregon, California and International regions.
What people say:
"Highly recommended. They really go out of there way to take care of you and make you feel welcome. We wish other restaurants/wine/coffee business's could treat you that way." – Sundee Rickey Del Vaglio
"Match has great atmosphere and delicious food, plus wonderful live music Friday and Sat nights." – Kate Phillips
Top of Form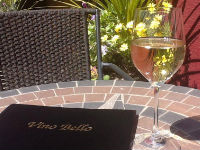 Vino Bello Wine Bar & Shop
Facebook: 1086 Likes
Location: 636 SW 152nd ST – F, Burien, Washington
What Vino Bello says: Vino Bello is a casual wine bar and wine shop. By the glass or buy the bottle, Vino Bello has something for everyone.
What people say:
"Love this shop! Beautiful owner and friendly staff." – Holli Giffin
"Very classy, cozy, and comfortable. Love it!" – Nick Fultz
---