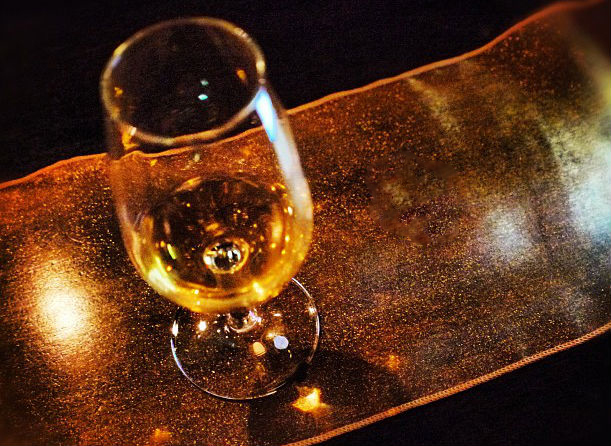 If you seek pleasure in life and in wine then my suggestion to you is, do not miss out on dessert wines. This lost and forgotten soul of the wine world rarely gets the attention it deserves anymore. Once the wine of kings, it is now rarely indulged by us, maybe because we just don't know what to expect. The holidays are the perfect time to take your indulgence to the next level (you can worry about your diet on January 1). Accompany one of these pleasure-bringing wines with your dessert this year and you will see eyes light up like the Christmas tree!
Dessert wines have a wide range of alcohol and sugar levels depending on how it's made so consider that when either pairing to sip on its own. The common misconception is that they are cloyingly sugary sweet. The fact is the high acidity in these wines is what makes them glide across the palate, make your mouth water, and crave sip after decadent sip. Here are a few examples to entice your palate.
Moscato d'Asti - Moscato d'Asti is a unique wine where the beautiful tropical aromas of the grapes are enhanced by a crisp, refreshing frizzante (slight sparkling). Traditionally from the Asti region in Piedmont, Italy, the moscato grape is turned into wine by stopping the fermentation before it becomes dry, leaving the natural sugars in the grapes behind. The slight fizz and the delicate sweetness combined with the low alcohol content makes it a very easy, pleasant wine to start or finish a meal. Dessert pairing: Lemon pound cake, fruit tart, and panna cotta.
Eiswein or Ice Wine - A German term meaning "ice wine," this is a rich, flavorful dessert wine. Eiswein is made by picking grapes that are frozen on the vine and then pressing them before they thaw. Because much of the water in the grapes is frozen, the resulting juice is highly concentrated—very rich in flavor and high in natural sugar and acid that balance each other out beautifully. Outside of Germany you will find great examples from Austria and Canada, which make full, rich, tropical fruit-driven wines reminiscent of liquid gold. Dessert pairing: Eiswein is the dessert! Also pairs great with blue cheeses.
Port – Port is the world's most enticing fortified wine. It is a sweet or medium-dry dessert wine made from red grapes grown in Northern Portugal's Douro Valley, fortified with grape neutral spirit (brandy) to halt the fermentation, and then aged in wood casks. There are many types of different Ports to choose from but the two most popular are Ruby and Tawny.
Ruby Port is a good introduction to the Port world, spend an extra couple of bucks and get the wines labeled "Reserve." Packed with all types of berry flavors, it's long, smooth and rich. Great pairing with anything swimming in chocolate.
Tawny Port spends much more time in oak than the Ruby. You need to start out with excellent grapes in order to withstand the rigors of extended wood-aging, maintaining fruit flavors and supple structure. As a Tawny Port oxidizes in cask, the color of the wine slowly evolves from a purplish-ruby color to a lighter topaz-amber-brown. With this process you can expect this dessert wine to taste like pecan pie, roasted nuts, toffee and raisins which is the perfect pairing with like flavors.
Photo used through a Creative Commons Share Alike license by hanspetermyer.
---