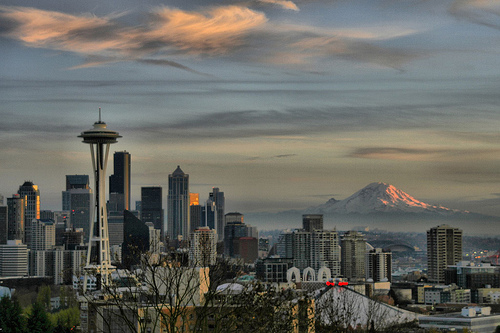 [The Seattle Skyline / CC: Andrew E. Larson]
From the tip of the Space Needle to Pike Place Market to the shores of the Puget Sound, Seattle's natural beauty and many attractions provide an endless source of entertainment for locals and visitors alike. Everyone knows that for coffee, Seattle is the place to be—from the original Starbucks to the home territory of Seattle's Best to a plethora of independent shops—but where does one go for wine?
Washington, of course, is the second-largest American wine-producing hub after California. With 872 wineries in the state, there's no shortage of on-site tastings to find.
But there are plenty of wine bars, too, and we've found some of the most-beloved (as indicated by their social media popularity). So take it from the people who know, who go out and try the wine and experience the atmosphere: these wine bars are where it's at for Seattle (and click here to discover a few closer to Redmond).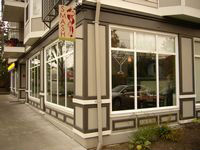 Smash Wine Bar & Bistro
Location: 1401 North 45th Street, Seattle
What Smash says: Smash Wine Bar & Bistro Restaurant, a Seattle neighborhood (Wallingford ) restaurant & wine bar "where wine and food collide." Smash offers an array of wine and cheese flights, bistro bites and entrees, 45 different glass wine pours (including 3 and 6 oz. tastes), and a martini menu. Smash's list is heavily focused on Northwest wines with a splash of international flavor from France, Argentina, Italy, New Zealand, and the list goes on.
What people say:
"The food is AMAZING and they have a lot of good wine choices. Definitely gotta try it." – Kelli Brown
"My expectations have far been exceeded every time I've been here." – Angela Kallio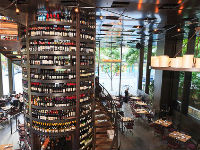 Purple Café & Wine Bar
Location: Bellevue, Kirkland, Seattle and Woodinville
What Purple says: Purple Café and Wine Bar pairs a global wine selection with a menu that combines classic American styles with seasonal Northwest ingredients.
What people say:
"Lovin' this restaurant! Wine cellars surrounding us like Brian Carter and William Church with their own amazing selection! Great spot for a date night after wine tasting!!" – Faren Marée Ramos
"Thank you for a fabulous evening! Purple never disappoints." – Natasha Ranchigoda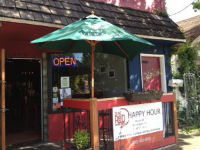 In The Red Wine Bar
Location: 6510 Phinney Ave N, Seattle
What In the Red says: "Comfy neighborhood spot with an eclectic, nostalgic setting where affordable beer, wine and delicious small bites can be found. Dedicated to buying local & sustainable goods, with a variety of fare including vegan-friendly plates."
What people say:
"Delicious wine and the Chef is amazing! She'll custom make vegan or vegetarian items if you ask. This place is GREAT!" – Maria Bolla
"This is an amazing bar!" – Ryland Taniguchi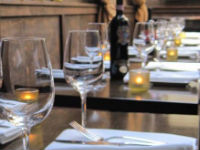 Portalis Wine Shop + Wine Bar
Location: 5205 Ballard Ave NW, Seattle
What In the Red says: "Portalis Wine Shop + Wine Bar is for people who are into great wine and delicious food and want a knowledgeable local wine merchant to use as a resource when making their wine selections."
What people say:
"They have nailed it every time I have gone in without a clue what I was looking for. And the food is amazing also." – Benedikt Langholt
"Thank you for great service and delicious food & wine. We'll be back!" – Laurie Bixler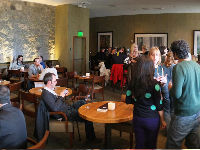 Cypress Wine Bar at Westin Bellevue
Location: 600 Bellevue Way NE, Bellevue
What Cypress says: All of Washington's Finest Wine by the Glass. With an eye on the best of the local scene, Cypress Lounge & Wine Bar offers a variety of events; including showcasing local winemakers and featuring some of the best live music in the Seattle area.
What people say:
"Happy hour 5-7pm in downtown Bellevue? That's awesome!" – Julie pham
"The drinks were strong and the wine pours generous, the plates of food were HUGE, and the prices were amazing." – Sarah L.
---