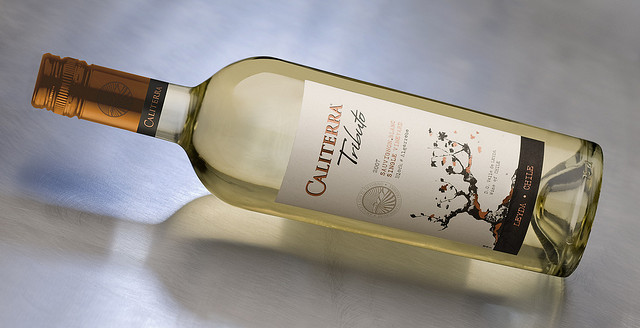 [Credit: Caliterra Tributo Sauvignon Blanc by Caliterra]
Sauvignon Blanc is the hipster of wine. It's one of the first fine wines to be bottled with a screw cap and doesn't age well, so grab it while it's young. Depending on the climate, Sauvignon can be bold and grassy or sweet and tropical.
Grape-ography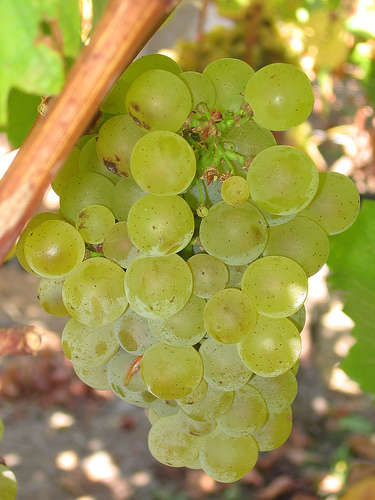 [Credit: Sauvignon Blanc grapes by clockworknate]
Sauvignon Blanc was born in 18th century France, gaining its saucy reputation in the Loire Valley and Bordeaux vineyards.
If you want a nice blend, Bordeaux kicks out the best - often with Semillon.
If you want prestige, pick something from Sancerre in the Loire Valley. These Sauvignon Blancs are world famous for smokiness and crisp hints of herb.
If you want a dessert wine, Sauternes is the way to go. From a village outside Bordeaux, Sauvignon Blanc blends into a sweet but complex wine with a rich nose.
Paired Up
When slightly chilled, Sauvignon Blanc pairs well with fish or cheese.
Fish: raw or steamed shellfish or grilled halibut. It's one of the few wines that pair well with sushi.
Cheese: Sancerre works well with strong goat or semi-hard cheeses. Sauternes does well with strong blue cheese.
Vegetarians: Green salad, grilled asparagus with lemon.
Entire countries: Sauvignon Blanc works well with Japanese and Chinese Food.
---