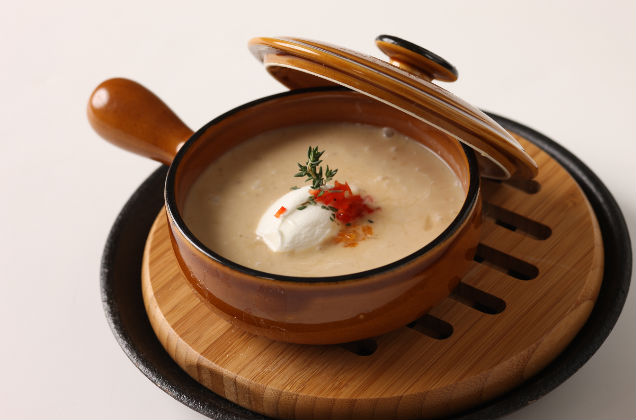 Harry's Pairing Note: If you like it a little spicy, chose an Alsatian Gewürtztraminer: a little peppery tingle on the tongue with flavors of apricots and peaches that blend well with the squash. Alternatively, a lightly oaked Australian chardonnay or a dry finish Amontillado sherry, lightly chilled.
Serves four.
1 pound of your favorite squash, peeled and cubed in 1-2" cubes
2 T. whole butter
2 shallots, peeled
12 oz. chicken broth
8-12 oz. heavy cream, to taste
Make the soup:
1. Cut up the squash. This can be done a day or two ahead of time. Keep covered in the fridge.
2. Melt the butter in a heavy-bottom, 3-quart non-aluminum pot over medium-high heat. Finely chop the shallots and add to the pot when the butter is melted. Cook briefly until the shallots soften, 2-3 minutes.
3. Add the squash to the pot, stir and cover. Cook 3-4 minutes. Check once or twice to make sure the squash does not stick to the pot.
4. Add the broth, bring to a simmer and cook about 30 minutes until the squash is completely soft.
5. When the squash is soft, puree in a blender or use a wand blender. Season with salt and white pepper.
6. Heat the cream in a separate pan and when hot, add to the pureed soup. Do not boil the cream.
---