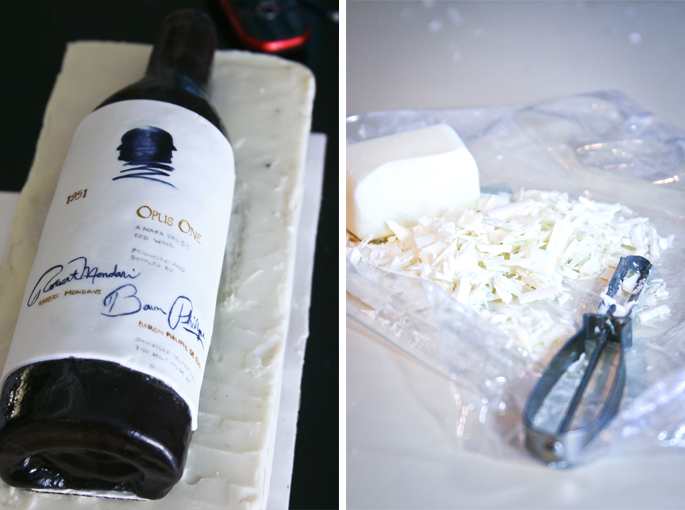 Our team at WineTable is working to improve the wine experience for normal, unsnobbish-about-wine, everyday folks. As part of that effort, we've teamed up with EmmaleeElizabethDesign to bring you some new recipes and wine pairings. Because wine just gets better when it's enjoyed with really amazing food.
This post is our official introduction of Emmalee, but it's really her re-entrance—we shared her adorable Mother's Day Banana Cupcakes along with our favorite sangria combinations just a few weeks ago.
Emmalee is a designer-cook-baker-photographer, and her website is pretty rad—full of ideas for DIYers in any of the aforementioned categories…or combination of categories.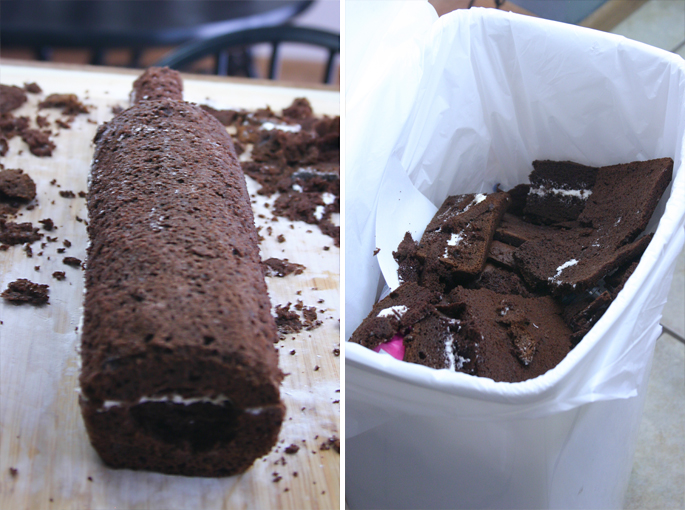 For instance, the Opus One Wine Cake. You heard me. This wine bottle is a cake. The kind of cake you make for a very special someone on a very special occasion. The kind of cake you give someone who knows their wine. Or in Emmalee's case, the kind of wine you give someone who knows their wine, for a special occasion, when your hard, creative labor can stand in the stead of shelling out a couple hundred greenbacks for the grape varietal (you know, the actual Opus One):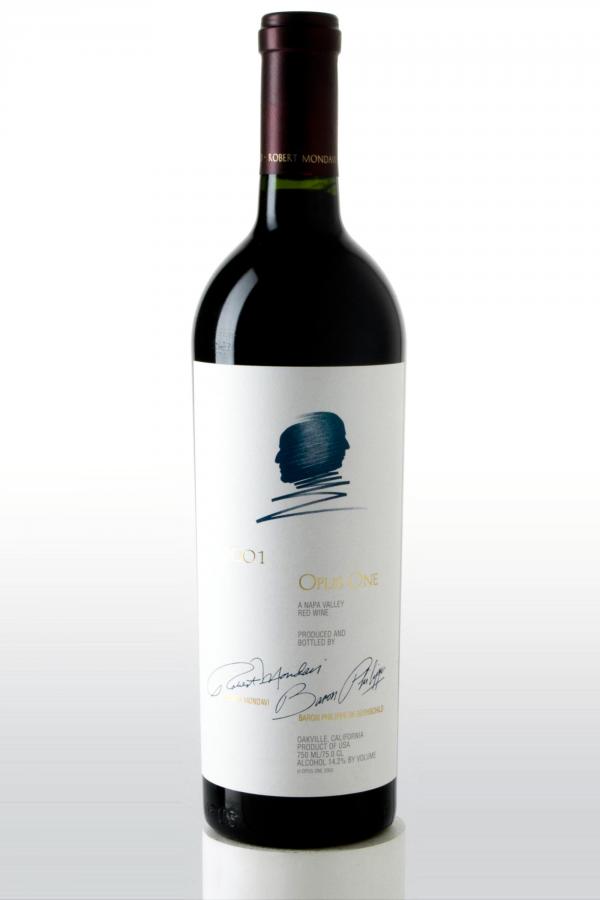 It's a fitting example of the kind of creativity Emmalee brings to the table. She makes her own food, takes her own photos, she even designed her website. Where it gets fun for us is in the synergy between our efforts. We're pairing up to bring you some of her favorite recipes, paired to some excellent wines by our own Paul Giese. Read her post about it here.
This partnership fits so well within our vision of bringing different voices to the table, to talk about food, wine and life, and be a resource of wine knowledge and guidance, contextualized within the larger scheme of those other elements of the wine experience—food, friends, socializing and more. We're layering on wine knowledge (our area of expertise) to her recipes. All in the spirit of giving credit where credit is due.
Let us know what you think of the pairings in the coming weeks. As for our next pairing…well, all I'm going to say is get the grill ready.
---