<address>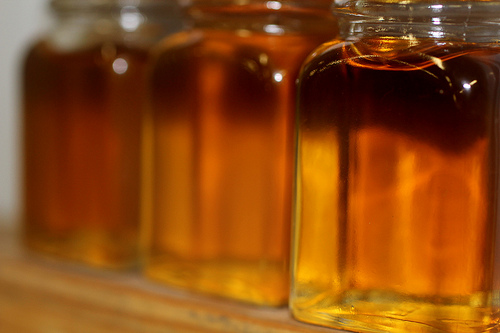 [Credit:
LadyDragonflyCC
]</address>
You can drink this in your sparkling wine or you can pour it over your dessert (e.g. a mousse au chocolat). It is also a very giveaway for your guests.
1 bottle of dry red or white wine (this is up to your liking)
3 cloves
1 star anise
1 cinnamon stick
1 vanilla pod
3 fl. oz. fresh orange juice
9 oz. sugar/rock candy
Put all the ingredients together and heat them. Let this simmer until only about 9 fl oz are left (this will take about 45 minutes). Remove the spices and pour the syrup into a clean bottle.
---