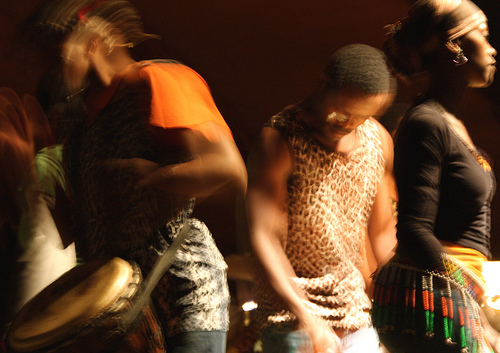 [Capturing the South African beat / Dondi Joseph]
This is part two of a series on Fair Trade and South African Wine. See part 1 >>
To Selena Cuffe, founder and CEO of Heritage Link Brands, South African wines hold a story of triumph and perseverance. She believes their stories are akin to the American dream and ones that need to be shared, including the story of Fair Trade wine. Cuffe founded her company with a mission to connect people in the United States to the richness of these stories and to generate opportunities for people in both Africa and the United States. Today, we're sharing more about her vision, her company, and the story behind one of these special wines.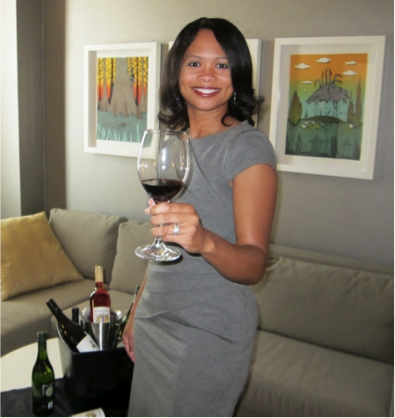 [Selena Cuffe, Founder and CEO of Heritage Link Brands / Zondra Hughes Steed Media Group]

Journey to Discover the American Dream
Before Cuffe even began her journey into wine, she considered herself an eternal optimist pursuant of the "other side." After graduating from Stanford University and Harvard University for her MBA (with honors), she learned of the incredible story behind South African wine production on a chance trip to the country in 2005. Later that year, her company Heritage Link Brands was born out of her vision for linking the potential of the South African wine market and its people to the United States.
She has used her business model of social concern paired with economic innovation to become the largest importer of black-produced wine from Africa in the United States.
"We are in 2013 and South Africa is one of the fastest-growing economies embedded in rich history that is beautiful," Cuffe said. "There is success and democracy in this story."
It is through the history of a family name like Mandela, for example, that her vision comes to life.
House of Mandela and Fair Trade Wine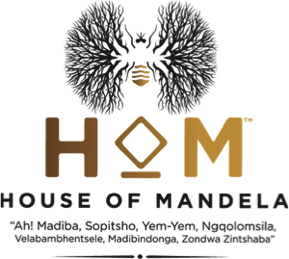 One of Heritage Link Brand's newest members of the portfolio, House of Mandela, tells this story of South Africa through its lineage of the Mandela family and their commitment to improving the social climate of South African wine industry. House of Mandela's logo, for example, is of a bee to symbolize courage, compassion and a concern for others. It is through this lens of thoughtful wine production that Cuffe chooses her brands.
"House of Mandela was serendipitous to our portfolio after a chance email to the family," said Cuffe. "The process of tending to soil is a special process and with a legacy behind it. The family was so excited to tell their story. What family could more authentically tell the story of South Africa than the Mandela's?"
House of Mandela is deeply committed to improving the lives of others through Fair Trade wine production and by weaving environmentally sensitive and ethically responsible practices throughout their entire operation. As we discussed in our previous article, Fair Trade Wine: Connecting Communities Beyond the Grape, Fair Trade wine practices enable equitable trade and labor practices by helping negotiate minimum floor prices for goods, safe working conditions, sustainable wages, and community development, to name a few.
Did I mention their wines are fantastic? I recently tried the House of Mandela Thembu Collection Cabernet Sauvignon at the Around the World in 80 Sips event in San Francisco and was blown away. Cuffe is proud of the wine's quality.
"The [House of Mandela] wines are phenomenal," she said. "This was a concentrated, in-depth effort. To be working this closely to the effort while also being deeply committed to producing beautiful wines only underscores their [social] effort."
The Future of Fair Trade Wine and Heritage Link Brands
Where are wine brands with a social mission like House of Mandela heading towards in the future? Cuffe believes they will become as recognizable as some of the greatest social icons we see today.
"As the Fair Trade movement begins to grow and take legs, I believe it will become as recognizable as, say, the pink ribbon for breast cancer," she said.
When Fair Trade wine can be produced at a comparable price to conventional wine brands, it's a simple choice.
Cuffe is continuing to grow her company to follow the American dream and connect those in South Africa to such potential. She is expanding Heritage Link Brands to Hong Kong, China, the Philippines and Brazil while continuing to raise a family and treat her employees as her own.
For us, this is pretty simple," Cuffe said. "We try to live our lives for our families. For us, it's not even a second thought. We approach our business like family."
Lauren Barnard is the owner of Taproot Wines, a sustainable wine company. Follow her on WineTable. Learn more about and how Taproot's story began, thanks to South African wines.
---