Zinfandel is one of the most popular grapes grown in the United States and for a long time has been considered "America's vine and wine." This has been both a compliment and a complaint depending on the processing of the wine and the attitude of the commenter, with some processes leading to the high alcohol rich flavors of berries, spice and stone fruit blended with oak of traditional Zinfandel and others leading to the sugary, often koolaid-tasting White Zinfandel. In truth, thanks to recent advances in technology and arduous testing and research it has been shown that Zinfandel is essentially the same as Crljenak Kaštelanski, an ancient Croatian grape that has been around almost as long as wine has been made.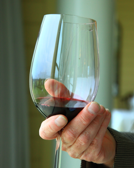 Zinfandel arrived in California sometime in the 1850s or 1860s. There is some question as to whether it was imported from the East Coast, which imported a number of varieties of Hungarian grape as table grape in the 1820s, or if it came through some other route. Either way, the first known Zinfandel wine was produced in Napa by Joseph Osborne in 1857 and by the end of the 1800s, it was the most popular and widely grown grape in California. Another genetically identical grape variety from another country is Primitivo, the Italian grape, often used as a blending grape to build body, tannin and acid in thinner red wines.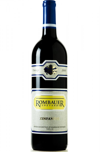 Today Zinfandel is made in a variety of styles, from light rosés and dessert wines (think White Zin) through Beaujolais style light summer reds to the hearty and full bodied, such as a well oaked red or even ports. Zinfandel is a grape that represents age of vine, terroir and vintner technology to a great degree, so these wines can have a variety of flavors, aromas and styles, but most Zinfandel features elements of berries and red stone fruit, often described as jammy with a touch of dried fruit and spice. In its more traditional red style, it tends to be strongly alcholic and intense, yet still well balanced by tannins and flavor.
Name: Zinfandel


Species: vitis vinifera


Origin: Croatia


Color: Red wine (blue-black grape)


Other names: Crljenak Kaštelanski, Gioia Del Colle, Locale, Morellone, Plavac Veliki, Primaticcio, Primativo, Primitivo, Primitivo Di Gioia, Primitivo Nero, Uva Della Pergola, Uva Di Corato, Zin (informal), ZPC, Black St. Peters, Zenfendal, Zinfardel, Zinfindal, Taranto, Zeinfandall, Zinfardell, Zinfindel, Zinfandal.


Notable Regions: United States, Italy, Croatia, Mexico, Australia, South Africa


Common Food Pairings: Zinfandel – Grilled, Stewed & Braised meats, both red and white, those with lots of flavor and body, from roasts to burgers. White Zinfandel – spicy fish and poultry dishes along the lines of Cajun to Asian.
---