[Credit: Map of Burgundy Wine Regions by DalGobboM]

Burgundy, named for the ancient Burgundians who settled in this area during the early Middle Ages, is one of 27 regions in France and one of its major wine producing regions. Wines are produced labeled and marketed from this region under the constraints of the appellation system, which can be confusing in a wine shop. As one of the most terroir-driven regions in France, the information highlighted on a bottle of wine from Burgundy is based primarily on geography, which can be a great indicator, not only of varietal and style, but also can tell you what to expect for flavor profile, expected price and quality.
Many of the vineyards in Burgundy are small, family-owned plots that produce too few grapes to create a wine for export, so they sell their grapes or wine to negociants, who produce and sell the final product under its own name. Burgundy while small in size and production produces some of the biggest, most well known and correspondingly expensive wines in the world. It also is the home of beaujolais wines and the marketing force that is Beaujolais Nouveau. This range is defined by the AOC (Appellation d'origine contrôlée) appellation system.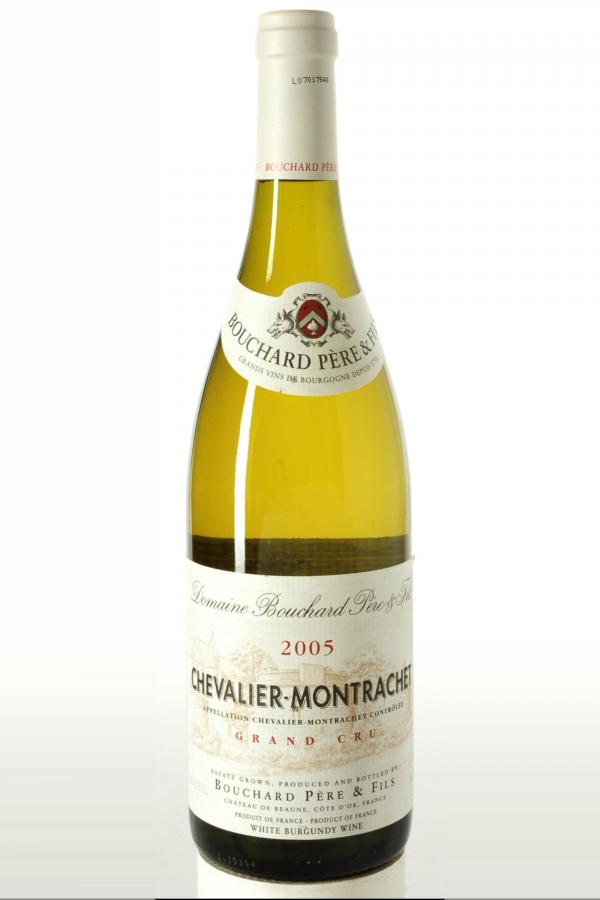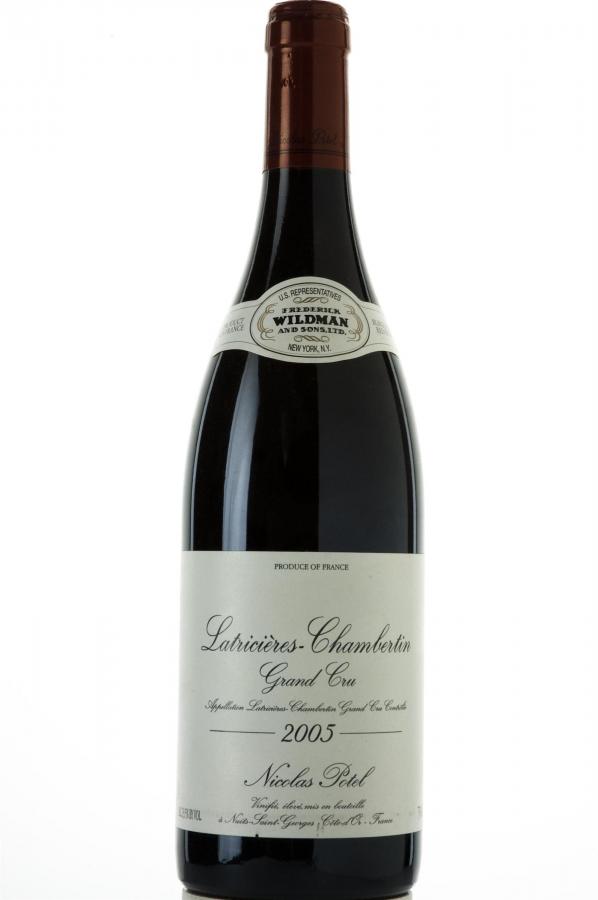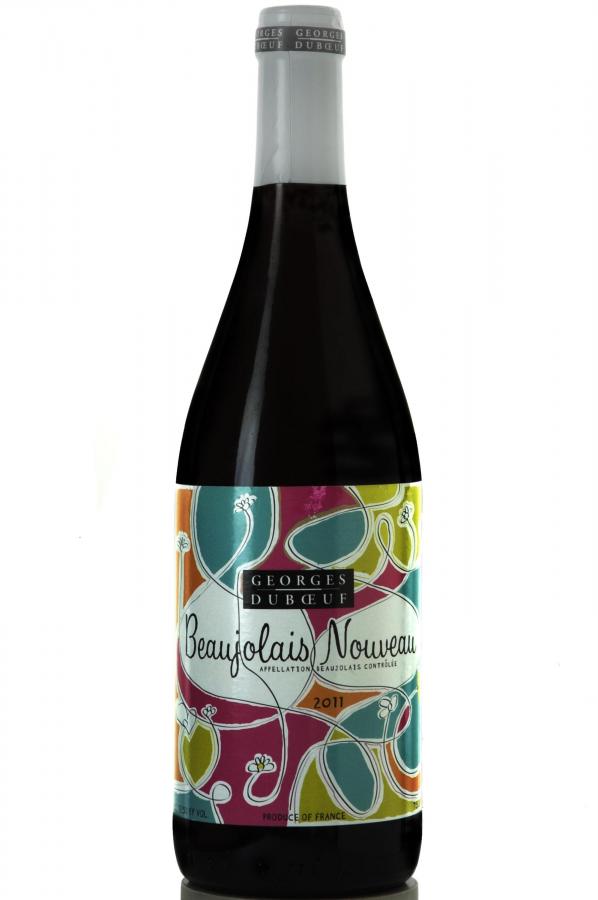 Burgundy follows the same appellation system as the rest of France, though, with a higher number of AOC regions and subregions focusing primarily on terroir and geographical distintions than elsewhere in the country. These distinctions, in part, developed historically, thanks to the monastic system and its role in developing wine growing as an industry in the region. There are four levels of quality inherent in the system, ranging in order of ranking from Grand crus, Premier crus, Village and at the lowest level, regional appelation.
Grand cru wines are those from specific vineyards, with special restrictions on yields and production, that are considered of the highest quality and usually corresponding prices. Grand cru wines are the best of the region and the style and have a history of consistent quality and exceptional flavors. Most grand cru wines are created to be aged for longer periods of time and are often not even considered drinkable until five or more years have passed. The label from these wines will list the specific winery and say grand cru.
Premier cru wines are less restrictive in yield and encompass a greater number of vineyards within a village. These wines have historically produced great wines, though are not as well considered nor as consistent as the grand cru. A premier cru wine will age well, though often for slightly less length than a grand cru and are usually drinkable within 3 to 5 years of harvesting. Depending on the source for the grapes, a premier cru wine label will list either a village name or a village along with a single vineyard. All labels will include the phrase premier cru.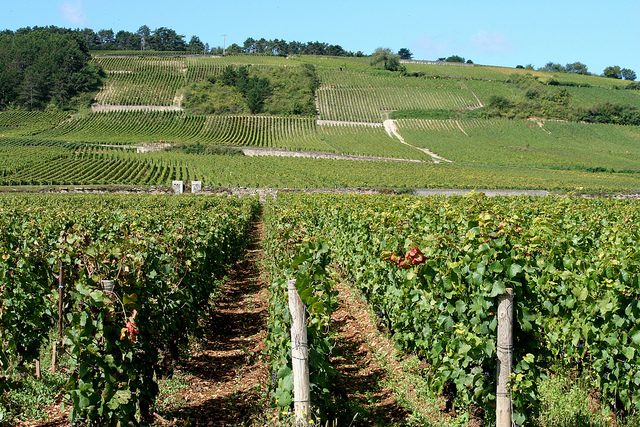 [Credit: Burgundy by Megan Mallen]
There are 42 village appellations in Burgundy and wines produced exclusively from one of these sub-regions are considered to be very good and to represent terroir driven characteristics specific to the sub-region or village named. Villages wine are typically meant to be consumed within 2 to 4 years of release date, though some exceptions will age for longer. The village level is one where a diligent shopper can likely find the best balance of quality and cost.
Regional appelation itself has several levels, from the whole region of Burgundy, written as Bourgogne on the label, to sub-regions such as Macon-Villages, that refer to a smaller and more specific style of wine. In addition, special wines and blends such as roses and sparkling wines, as well as less commonly used grape varietals are categorized at the regional level, regardless of quality. Most, if not all, of these wines are meant to be drunk with a year or two of harvest.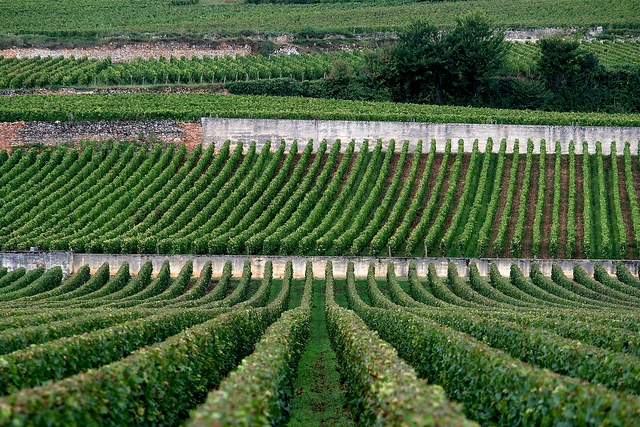 [Credit: Burgundy Vineyards by Megan Mallen]
Including vineyard, village, cru and regional appellations, there are more than 500 specific AOC designations in Burgundy that will appear on the wine label. The majority of these use the Chardonnay grape for white wine or the Pinot Noir grape for red, the AOC designation will indicate style, quality and flavor profile for the prepared consumer.
For white wine, there are four main sub-regions that represent specific styles of Chardonnay. They are Chablis, Cote d'Or, also known as Cote de Beaune, Chalon, referred to as Cote Chalonnaise and Macon or Maconnais. Chablis wines are the most unique, while the latter three follow what might be considered more traditional or standard Chardonnay profile, though each reflect its own terroir.
Chablis wines traditionally avoid strong oak flavors and malolactic fermentation. This produces wines that tend toward lean apple flavors and a tart finish, think granny smith. Cote de Beaune, or Cote d'Or, wines tend towards a medium body with noticeable but not overpowering acids that provide ripe apple or pear notes, balanced with a touch of oak. The wines of Macon fall in between the first two regions, being light and refreshing with just a touch less body than those from the Cote de Beaune and less acid than Chablis. A Chalonnaise wine tends towards less defined flavors and a little more softness, placing it on the opposite end of the scale from Chablis. Within each region, there are village and potentially cru rated wines that provide the best examples of the regional styles at higher costs.
For red wines, made from Pinot Noir, there are three sub-regions, the Cote de Nuits and the Cote de Beaune, both of which may also be labeled as Cote d'Or and Chalon. All wines are of a similar and traditional old world Pinot style, with more subdued fruit notes than new world wines, often balanced with forest flavors of dried leaves, mushrooms or soil.
Cote de Nuit wines at the regional and village levels offer red fruit with vegetal or earthy notes balanced by acid and tannins. When young they tend to be rough and woodsy but develop balance and smoothness as they age. At cru levels, the wines accentuate these characteristics along with more mature oak flavors, but these wines tend towards the higher price points. Cote de Beaune wines are a little lighter and more delicate in flavor and nose, in most cases, with less body and more acid, often described as green or unripe flavors. Chalonnaise produces more moderate wines at relatively inexpensive prices and can be a good entry point for Burgundy wines for the cost conscious.
Beaujolais wines, both Nouveau and village are also from Burgundy but so popular and distinctive as to be considered its own regions. For a further explanation of Beaujolais, please follow the link. Not commonly exported, but sometimes available, there are lesser known rose wines from the Cote de Nuit and regional standards such as Cremante de Bourgogne, a sparkling wine made from Pinot Noir, Chardonnay and sometimes a touch of Pinot Blanc.
Winemaking has been a part of Burgundian culture since the 2nd Century AD if not much earlier and that long tradition as led to some truly exceptional wines. A varied region with over 400 types of soil and more than 500 AOC areas, it is a worthy place to explore via wine. You can find bottles ranging from under $10 to over $1000 with a variety of tastes and styles, though based primarily on three grapes; Chardonnay, Pinot Noir and Gamay.
---