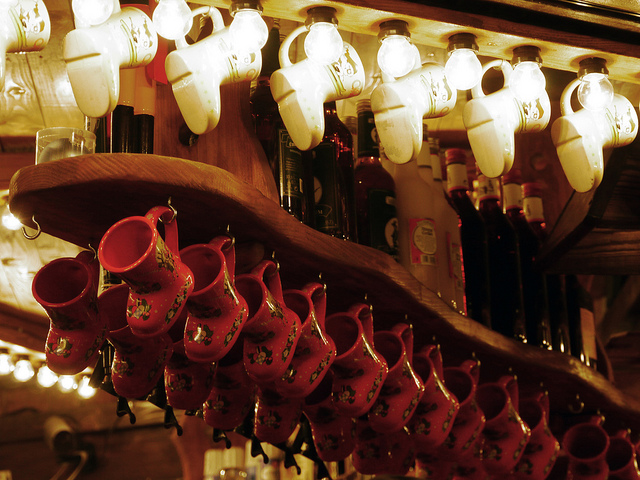 [Photo: Little boots for Glühwein at the Aschaffenburg Christmas Market / Credit: Resident on Earth]
Every time I walk across a Christmas market here in Germany I get absorbed in the diversity of sounds, smells and scents. Chiming bells, Christmas carols, roasted chestnuts, gingerbread men… All the little huts cuddling up and sending off the flavors of Christmas. Of course smelling all these delicious things is not enough. Only a mug of mulled wine (German: Glühwein = glowing wine) makes a visit to a Christmas market complete. Christmas markets pop up in every village, sometimes just for a weekend, sometimes for several weeks.
One of my favorite Christmas markets is in St. Wendel (which is in the southwest of Germany). Featuring a medieval alley where craftsmen sell their products, an oriental market and a village inhabited by toy dwarves, it takes you on a pleasant trip full of delight. Certainly, the most famous Christmas markets are to be found in Nürnberg, München or Stuttgart. The Christmas market on Gendarmenmarkt in Berlin is worthwhile as well and should not be missed.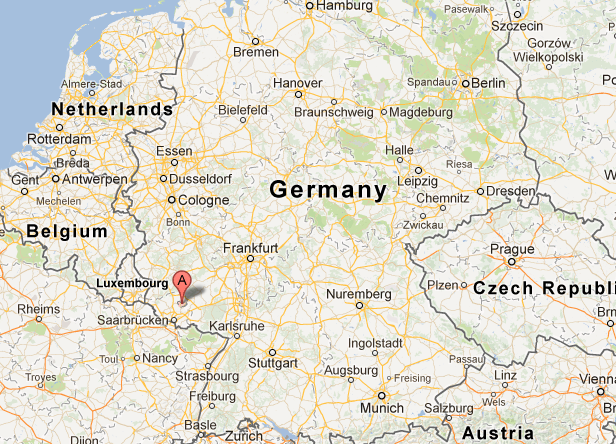 Mulled wine has a long tradition in Europe – even the Romans spiced their wine and passed this habit on. While people used to spice cold wine in the Middle Ages, people have generally preferred the hot variant since the 15th century. In German-speaking countries Glühwein is usually drunk before Christmas. Scandinavians prefer their Glögg, adding almonds and raisins to make it even richer.
You may frown upon the use of a good wine in order to make some sugary hot beverage, the alcohol in it being the only remnant of the wine used. You may also be right if you think of mulled wine as something that comes ready in a bottle straight from the supermarket. It seems quite convenient to take the ready-to-drink stuff but it's quite fun to make your own mulled wine together with your friends and family. Think about how much more entertaining this is for your guests than just opening a bottle and putting the kettle on. Apart from the fact that the end product is completely up to your choice of ingredients, cheap ingredients will equal a poor result. Although mulled wine is traditionally made from red wine these days, there's no limit to your imagination. Why don't you try white wine or fruit wine for a change?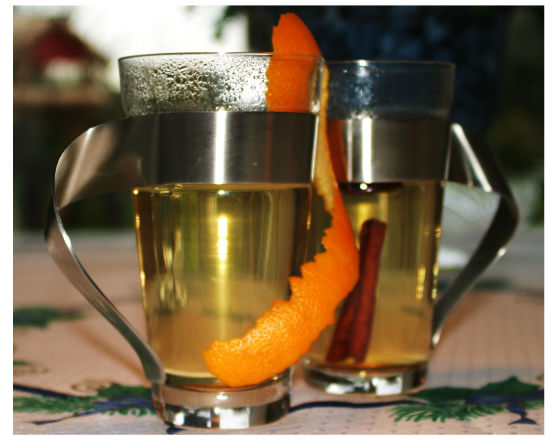 No matter whether you opt for a more traditional version or try out a variant you should not make the mistake to use a cheap, low-quality wine (of course, there are also cheap wines of good quality available). Don't let yourself be tempted by thinking "Oh, it'll be heated and all the sugar will drown out the wine anyway so why use a good wine?" A good wine will pay. Heating the wine intensifies the flavor. Most ready-to-drink mulled wines are so sugary because the sugar is supposed to drown out the flavor (or hide its absence).
Which specific sort you choose is up to you but keep in mind to use a dry wine. When it comes to white wine I would recommend a Pinot Gris, Riesling, Silvaner or Müller-Thurgau. Instead of sugar you can also use honey (try an acacia honey with your white mulled wine) or rock candy. This will make your mulled wine not only sweet but also adds to its rich flavour. If you take a red wine you may want a stronger flavoured honey.
Whichever version you try, there is no limit to your imagination. Apart from cinnamon, orange zest, and star anise you can add anything that smells like Christmas. So why not add a hint of ginger or cardamom? It will be so much fun to try a different version each week in preparation to Christmas. By the way, when Christmas is over, the mulled wine season is, too. Then you can drink 'Feuerzangenbowle', which is even more fun. It is a punch made from red wine and rum. The fun part is putting a cone-shaped sugarloaf soaked in rum (available in German supermarkets) on a kind of pincer and set the sugar in fire. The sugar melts and little flaming drops fall into the punch – lovely to watch, even better to drink.
At least in German-speaking countries mulled wine is so deeply rooted in Christmas traditions that we don't only drink it but we use it as an ingredient. There's a huge range of dishes which demand mulled wine. You can stick to the sugar lane and make a dessert sauce or make a dash towards game and use it instead of red wine. You'll be surprised how delicious this actually is.
I hope I've given you an idea about how to warm up for Christmas à l'Europe and that you'll have lots of fun making your own mulled wine. Merry Christmas!
Mulled Wine (traditional recipe)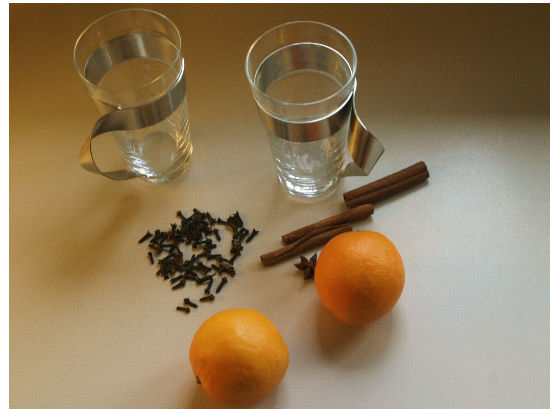 1 l (0.26 gallons) dry red wine
3 cloves
1 cinnamon stick
1 star anise
orange zest
orange juice (optional)
50 g (1.7 ounces) sugar / rock sugar / honey (this is just a rule of thumb, you can add more if you like)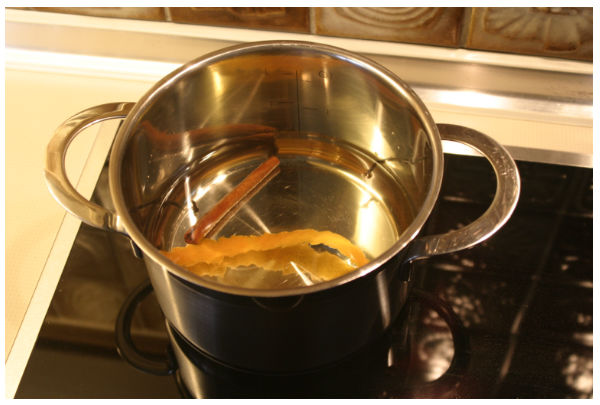 Put the spices into a tea-strainer. Put the wine in a big pot, add the spices and heat everything. The wine should not boil, the ideal temperature is at about 80° Celsius (176° Fahrenheit). If the wine boils, the alcohol evaporates and the spices might develop a bad flavor. Let the wine simmer for a couple of minutes for the flavours to develop.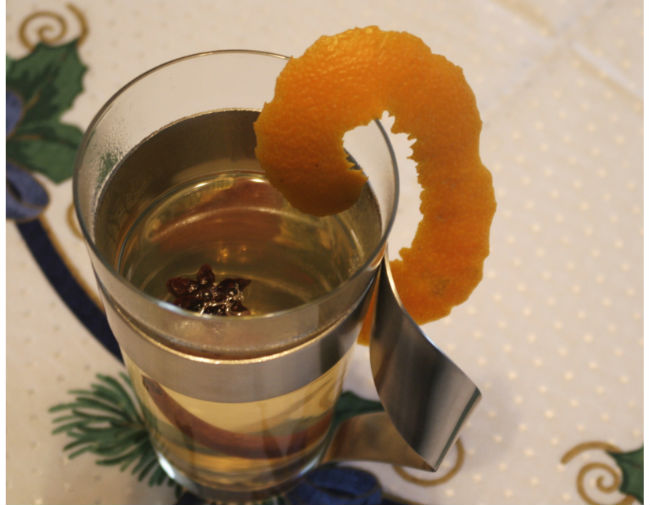 Now put the mulled wine into mugs, add some more orange zest for decoration and serve it hot.
Enjoy!
Try Eva's Mulled Wine Gravy for Roast Goose >>
Try Eva's Mulled Wine Syrup Recipe for Sparkling Wine and Dessert >>
Eva Weirich is an English and Spanish teacher in Germany. Growing up near the Mosel and being surrounded by wine-growing areas, she loves trying new wine and learning about local traditions at local wine festivals. Every year, she goes at least once to one of the old wine-growing villages in her area, such as Neumagen or Bernkastel. She says, "There's just so much more you can do with wine than just drink it – which is why I write about it."
---