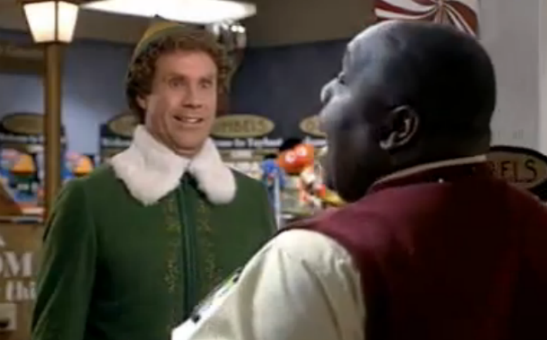 A few years ago, I wrote an article called "Pairing the Right Wines with Our Favorite Movies." The article originally appeared on the Sacre Bleu Wine Network Blog, and a version of the post was later published on my own blog, Champagne With Breakfast. Finally, today, I'd like to revisit that theme, only this time with the holiday season in mind. I've taken three of my favorite holiday movies and have selected wines that I think would pair nicely with each of the movies.
In my opinion, the best movies are the ones that make you think or make you feel good, ones that have likable characters, and the ones with the most memorable moments and timeless quotes. This makes wine the perfect pairing for movies for all of the same reasons; wine can make you think and make you feel good, the flavors and tastes (the characteristics) are likable, and well, in vino veritas, right? Wine makes for some memorable moments and great quotes.
Elf : Beaujolais Nouveau
Beaujolais Nouveau (literally meaning "new Beaujolais") is the new vintage Gamay wines from that region of France. It is ripe, young, and fruity -- some critics would even call it immature. Maybe even a little childish. Sound familiar?
Will Ferrell brings the forever-a-child Buddy the Elf to life in this 2003 Christmas Comedy. Often misunderstood, but with so much potential, the barely-of-age Beaujolais Nouveau is a perfect companion to this forever young and spirited movie.
It's a Wonderful Life : Champagne
While the movie itself isn't necessarily light and bubbly throughout, by the end of it, we're all looking around at our lives with a renewed sense of gratitude, just like George Bailey eventually realizes how important he is and how wonderful his life truly is. Where we may have been taking things for granted, we're inspired now to consider how wealthy we truly are.
If this doesn't call for a celebration, I don't know what does. Grab a bottle of champagne, press play, and by the end of the movie you'll be making lists of things in YOUR life to toast.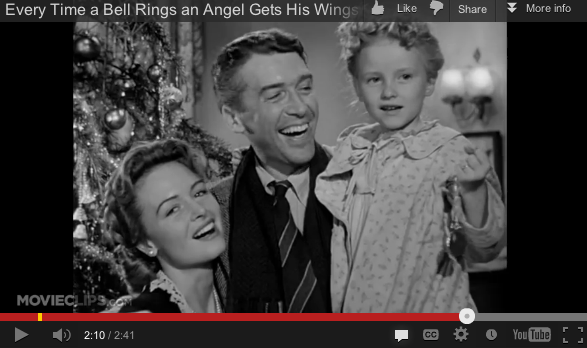 Love Actually – Red Blends (the more varietals, the better)
When deconstructed, Love Actually is a pretty complicated movie. Sure, by the end of it, it's wrapped up into a nice little package but to get there, it's tangled, intricate, intimate, and twisted.
It's a beautiful and heart-felt movie, but with overlapping story lines, families and so many intertwined relationships, it takes some effort to deconstruct it and understand how each single person makes up the sum of the whole production.
While single varietals offer a pure, unadulterated account of a specific grape's experience, blended wines marry multiple grapes together in a way that's as simple as it is complicated.
Some blends boast four or more grapes, each contributing its own profile to a new finished product that takes on its own life. Similarly Love Actually takes the single, unique experiences of many individuals (and their romantic relationships) and weaves them together into a tapestry of a single, new storyline that is the sum of all of its individual parts. Since this movie is set in winter, just before Christmas, I chose warm, spicy reds over their lighter white counterparts.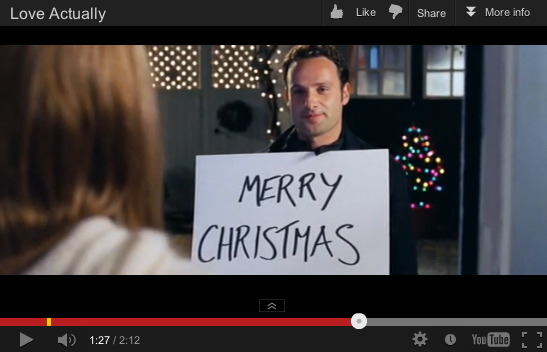 What else is there? There are plenty of other holiday movies, such as Miracle on 34th Street, Home Alone, and The Santa Clause are just a few more of my own personal favorites. What would you pair with those? What about the claymation classics like Rudolph the Red-Nosed Reindeer and Frosty the Snowman?
---