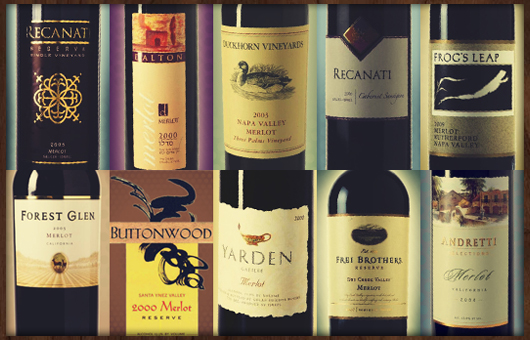 This week, we asked our WineTable members and friends which merlots scored top points, and we heard back from quite a few of you. Next time you're out looking for a bottle of this easy-drinking pairs-with-everything wine, instead of trying to taste your way through all 2,451 merlots in the WineTable directory, just remind yourself what the people of the WineTable community recommend. The next best thing to sharing a bottle of wine with friends in person is sharing it with them at a distance. (Don't forget to write your review!)
Andretti Selections Merlot (recommended by Robin Salls)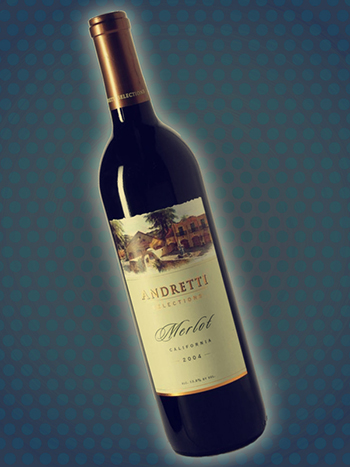 What Andretti says about this wine: Inspired by its Italian heritage and "La Dolce Vita" principle, Andretti Winery's California Selection Series wines are made with the belief that good wine should be enjoyed daily with meals, as part of a fine lifestyle. Venturing beyond the Napa Valley to Sonoma and the North Coast when sourcing the grapes for these fine wines, wine lovers can savor an array of diverse and delicious flavors. Selection Series varietals include Fume Blanc, Chardonnay, Merlot, Zinfandel and Cabernet Sauvignon.
Buttonwood Reserve Merlot (recommended by Janine Buchal)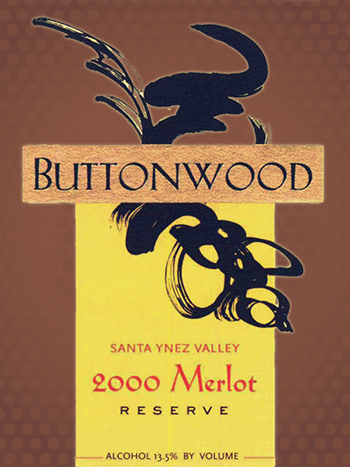 Dalton Merlot (recommended by Yossie Horwitz)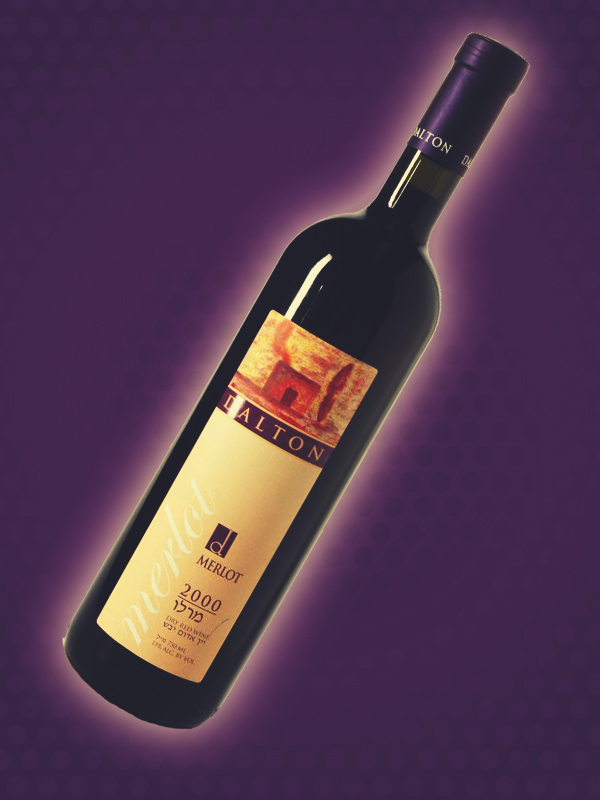 What Dalton says about this wine: A rich, smooth, classic Merlot showing varietal qualities of plums and home made jam, combined with the subtle spicy shades of vanilla from the barrels.
Duckhorn "Three Palms" Merlot (Recommended by Michelle Cleveland)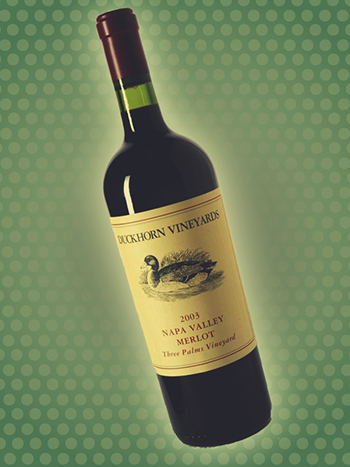 What Duckhorn says about this wine: A sumptuous incarnation of Three Palms Vineyard Merlot, this mouth-filling and age-worthy wine displays suppleness, balance and structure, with seamless integration between lush fruit and new French oak. The aroma offers layered elements of fresh baked cherry pie, red licorice, and vanilla bean. On the palate, juicy boysenberry and blackberry layers intermingle with notes of strawberry, cherry, orange rind, and cinnamon spice, accented by earth tones and subtle oak.
Forest Glen Merlot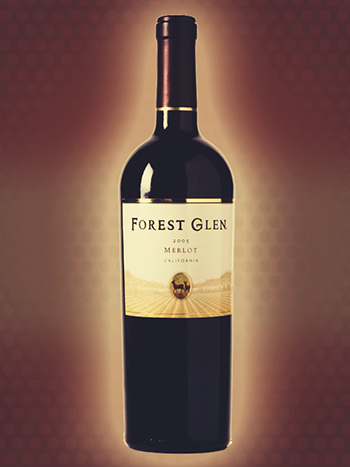 Frei Brothers Reserve Merlot (Recommended by Paul Giese)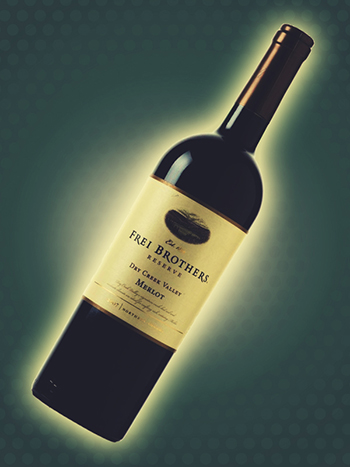 What Frei Brothers says about this wine: Our Merlot is a medium-bodied wine rich with classic Merlot flavors of cherry, berry and cocoa. Pure fruit flavors with silky-soft tannins are balanced by subtle notes of vanilla and toasty oak.
Frog's Leap Merlot (Recommended by Cento Restaurant)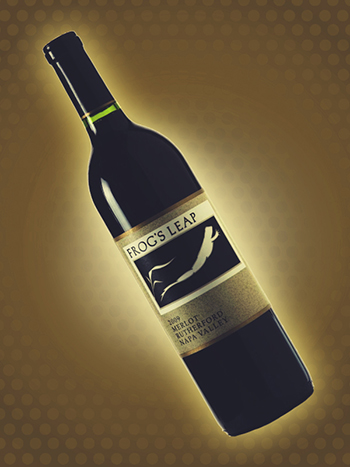 Recanati Merlot (Recommended by Yossie Horwitz)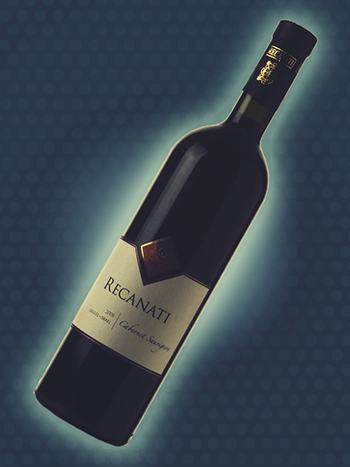 What Recanati says about this wine: The Merlot grapes that went into this wine were harvested in the vinery's vineyards in the Upper Galilee and the Ella Valley. The aroma of this rich, full-bodied wine includes hues of vanilla, mint and cloves and the characteristic red berry flavors. Its intense tannins and balanced acidity together with French and American oak barrel aging provided the wine with additional complexity and it will continue to develop and improve in the bottle in the coming years. This wine is best served at a temperature of 18°-20°C with richly flavored meat dishes and hard cheeses.
Recanati Merlot Reserve (Recommended by Yossie Horwitz)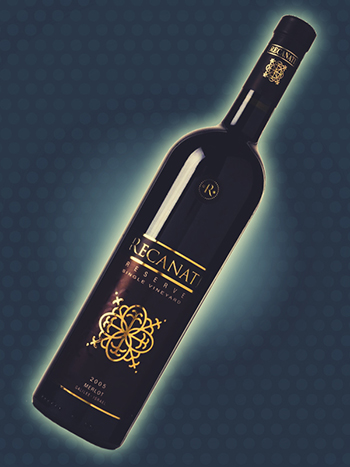 What Recanati says about this wine: An elegant, full-bodied Merlot with intense tannins. The wine has the rich red forest berry and cassis flavors typical of this grape variety. Its bouquet is one of Mediterranean herbs and spice leading to a long balanced finish. The wine was made from Merlot grapes from Ella valley blended with 15% Cabernet Sauvignon harvested in Kerem Ben Zimra. The grapes were selectively handpicked in the early hours of the morning and delivered immediately to the winery, where they were cold macerated for 4 days for maximum flavor and color extraction. After undergoing slow and controlled fermentation the wine was gently pressed and transferred to mainly French oak and some Hungarian barrels for 16 months of aging that determined the wine's structure and contributed to its complexity and refinement. Best Served with choice beef cuts, casseroles, Italian dishes and piquant cheeses.
Yarden Merlot (Recommended by Yossie Horwitz)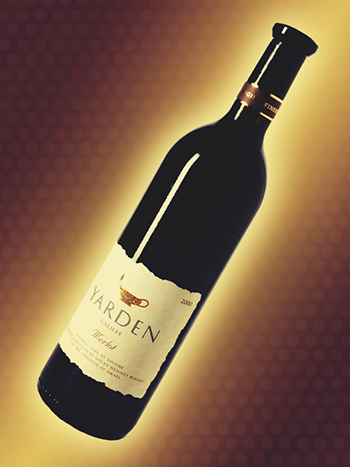 ---