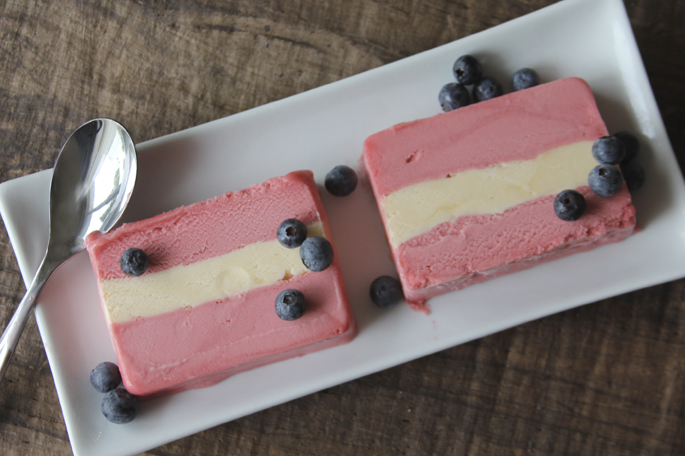 The Fourth of July is the day above all days that, in my head, equates to the super cookout day of the year. No holds barred, it's the day for brats, burgers, all the toppings, chips 'n dip, jello (oh yes, in a former life, I was the jello queen...quad-layered-multi-flavored-U.S.-mold jello lady, that was me). Pickles, corn on the cob, baked beans, cole slaw, the whole nine yards. And don't forget the ice cream.
Yes, the ice cream. And how could you not serve it in the shape of a flag? You may never have thought about it, but once the thought is planted, could you even consider doing otherwise?

Emmalee, our dear, creative, inventive friend from EmmaleeElizabeth Design has come up with an adorable way to make even your freezer patriotic. And it's super easy to make, so there's that. Get the recipe, but make sure to try it with a sparkling wine. One of these, in particular.
Get the Recipe for Quick Easy Frozen Flag Dessert >>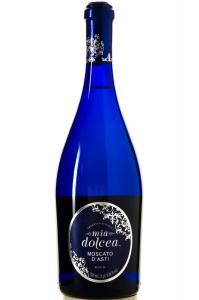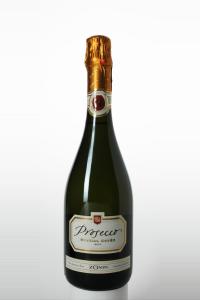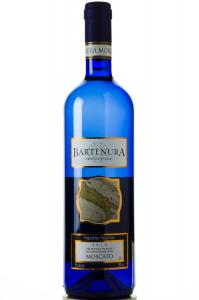 Santa Margherita Prosecco di Valdobbiadene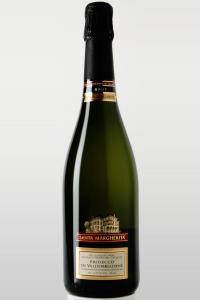 ---