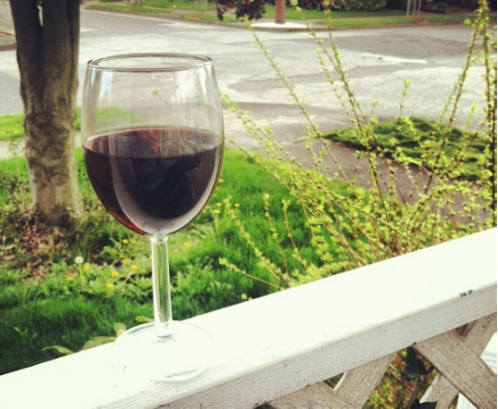 [Doniree Walker]
Cabernet Sauvignon is the Marie Antoinette of red wines—rich, complicated, and the one everyone remembers. This favored child of the wine world is rich and plummy, often with notes of spice and black cherry. It might also have hints of herb, mint, tobacco, cedar, anise, chocolate or pencil lead. An oaky vanilla flavor helps lessen hints of No. 2 pencil on your palate.
The cabernet franc grape was first married to the sauvignon blanc grape in 17th-century France, for a bouncing baby Cabernet Sauvignon. Cabernet is often blended with Merlot or Malbec and it likes oak, spending anywhere from 15 to 30 months in barrels that leave the wine with a toasty cedar flavor and softened tannins.
Grape-ography
When grown in warmer climates, the cabernet grape makes an elegant wine. Raised in cooler areas, it tastes more like peasant vegetation, like bell pepper and oregano. Because it ages gracefully and plays well with others, most of the world's wine regions grow cabernet grapes.
Old World:
The Left Bank of Bordeaux is the best-known Cabernet Sauvignon region.
It's also produced in Tuscany, where it's blended with traditional Italian grapes.
New World:
In California, the Cabernet Sauvignons are bold and age well.
Washington is the home of many world-class bottles.
In South America, Chile and Argentina are Cabernet Sauvignon newcomers making fruity and affordable wine.
That's Great, But What Should I Eat With Cabernet Sauvignon?
[Red wine / Doniree Walker]
Meat: Duck, lamb, wild game - anything red and braised, roasted or grilled.
Vegetarians: Mushroom ragout and roasted veggie meatloaf.
Condiments: It likes pepper and mustard, so toss some of both on your plate. (How about mustard mashed potatoes?)
Cheese: Blue cheese and aged cheddar or Gouda.
Dark Chocolate: Yes.
---