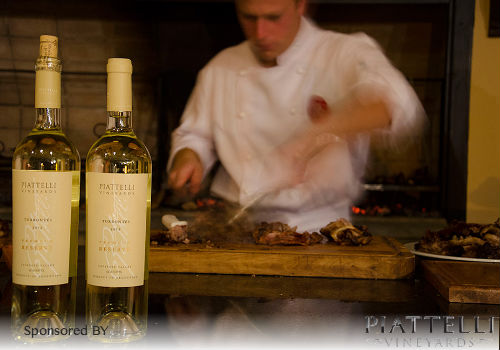 One of the best parts about living and working in the wine industry in Argentina is being able to eat the wonderful food that goes with it. Malbec has been the star attraction of Argentina's wine country but many people don't know as much about the wonderful cuisine that they can find here. Our pairings go far beyond cheese, chocolate, and red meat - though red meat is certainly emphasized.
Traditional Argentine foods are often associated with Brazilian cuisine because both are influenced heavily by the nomadic Gaucho people who have roamed the Pampas – the vast temperate fields in South America stretching from sub-Amazonian Brazil, into Uruguay, and south nearly to Patagonia – for hundreds of years. Their cuisine developed by being cattle farmers who, because of their lifestyle and habitat, had little need for more efficient forms of cookware and simply cooked all of their meat skewered on poles standing around a large bonfire; this technique is known as "Asado." Coupled with delicious sauces and spices, the gauchos became famous for their tender meats and large family style feasts.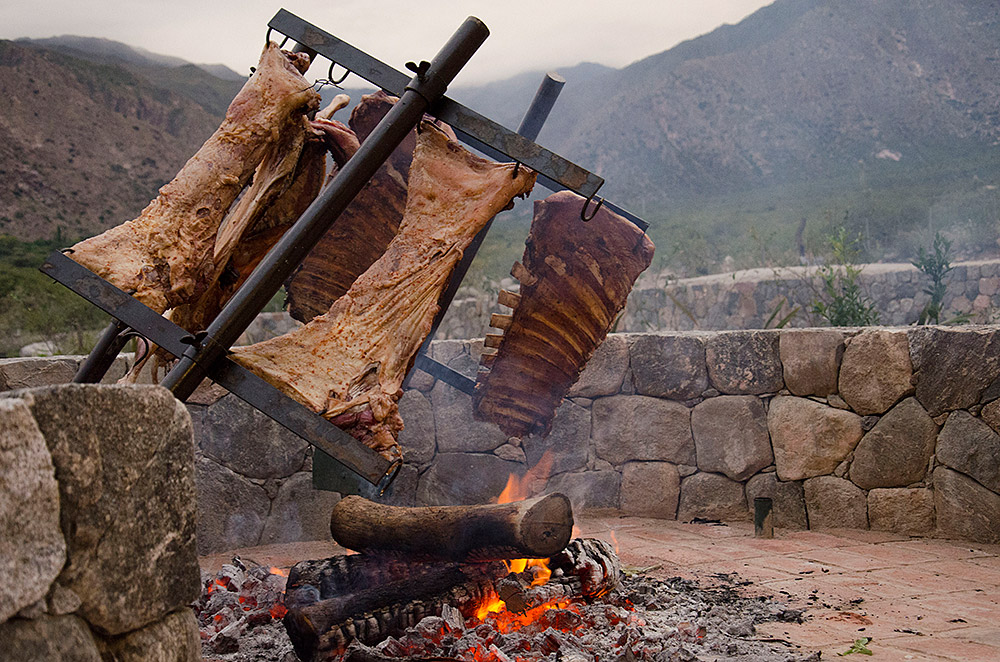 [Roasting some large cuts of meat over an open wood fire / Piattelli Vineyards]
My personal favorite foods when cooking at home to pair with our wines, such as Grand Reserve Malbec, are Asado dishes. This cuisine also heavily influences the menu at our new Salta winery restaurant. With dishes such as Lamb filled with mustard, lemon and powdered white pepper, Piattelli Premium Cabernet reduction sauce, served with caramelized red onion and mint risotto with parmesan on the menu it's hard not to want some yourself!
Argentina is a nation that has had a highly diverse immigration population over the last 100 years and has adopted some techniques from other nations. Our proximity to the ocean brings fantastic seafood so we have fantastic sushi dishes to enjoy with our Premium Torrontés white wine as our General Director of Wineries, Gabriel Fidel loves to eat.
With all this to offer I invite you to come and visit Argentina and our wineries to get the rest of the dining experiences we have to offer.
Until next time, I wish good fortune to you and yours.
- Alejandro
My name is Alejandro and I'm the lead winemaker for the Salta winery of Piattelli Vineyards. Our principal winemaker, Valeria Antolin, and I will be updating educational content for you all to enjoy on this site. Feel free to reach out if you have any questions about our winery and visit our WineTable profile.
---