Harry Haff
---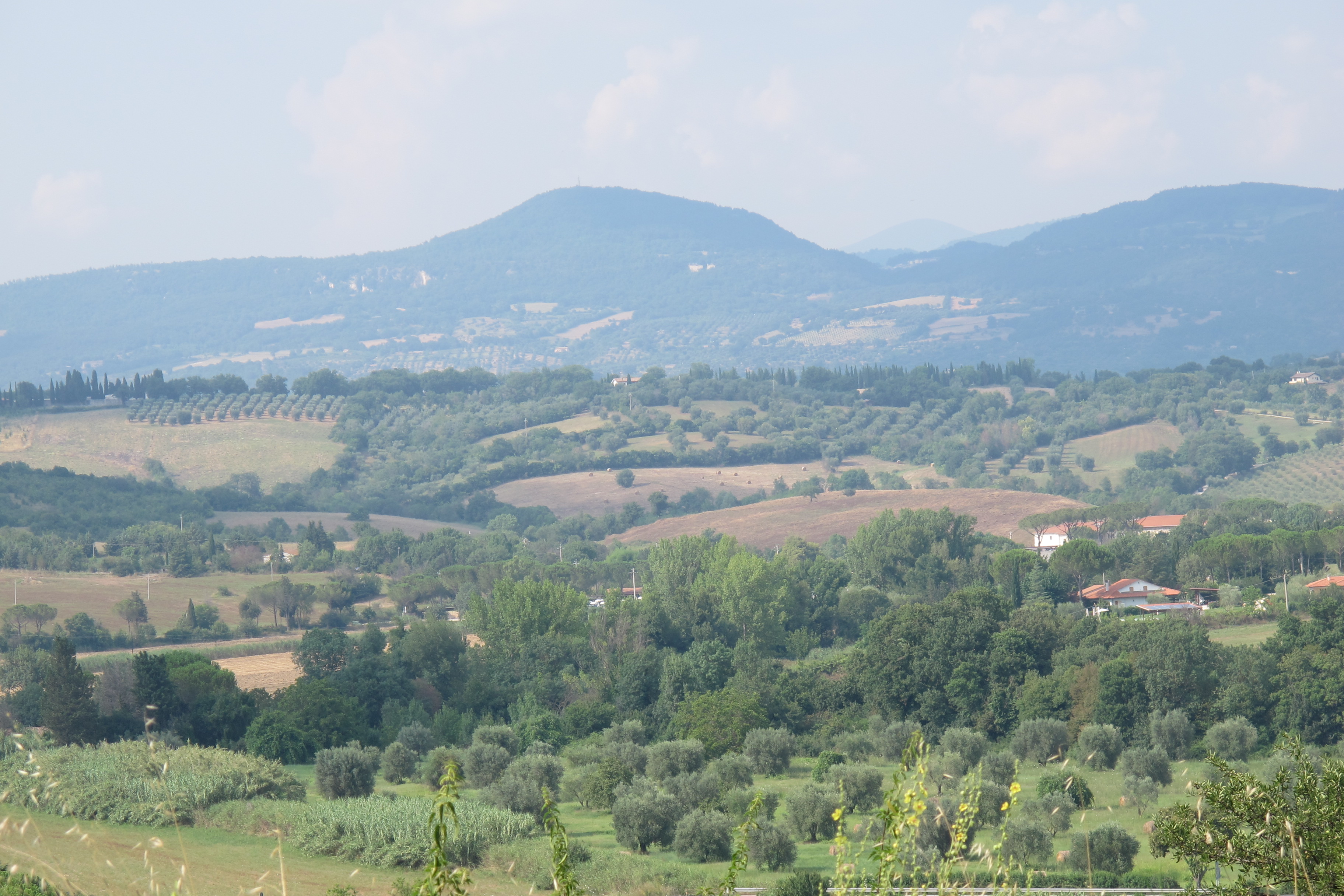 After our time down south we headed up to Tuscany with the untourist town of Manciano Maremma our second week's stop. This is an historic medieval hilltop town of about 15,000 locals with wonderful views of the Tuscan hills-farms, vineyards and wooded hilltops. It is about a two hour drive north of Rome up the coast and then east into the hills. The traffic disapears, the tempo slows and before too long the view of Manciano is dead ahead.
We did a trip to Siena to visit a cafe that I frequented in my former life as a musician and went to Siena for a summer as an orchestral musician. It was still there on the Campo but had gotten bigger and what I remembered as a quiet little town had become quite the tourist mecca. But the city is still enchanting and the local wines, many of which do not leave the area, a perfect match for the local food. Yes we are in Chianti Classico but there are hundreds of local wines made by family producers that may or may not be made from the San Giovese grape. Tuscany was considered somewhat of a backwater in ancient Rome but produced much of the wheat Rome needed and did maintain the wine production of the Etruscans as well.
We took a day trip to the island of Giglio which is the scene of the Costa Concordia sinking about 18 months ago. The ship had not yet been sakvaged when we were there and the ship absoultely dominated the entire harbor area. It was just recently floated and should be towed away for salvage before too long.
Pretty little island, and we had lunch up by the local castle enjoying local seafood, salads and wines. I always asked for what was locally grown here and on Capri. And for the local seafood the light refreshing whites were absolutely ideal. The wines of Giglio and Capri are not exported so it was a unique opportunity to witness first hand what grows here goes here, foods and wines.
More next time with a little more detail.
Photo is the view from our rental villa in Manciano.
---