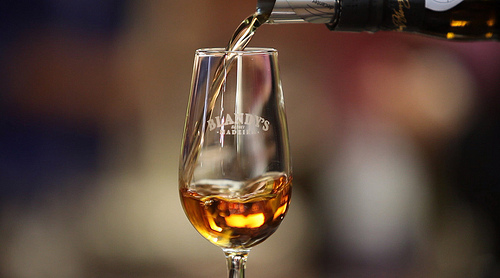 [Credit: Porto Bay Hotels & Resorts Events]
With cold weather lurking all around us, think of fortifying yourself against the cold. And a great way of doing this at holiday time is with some fortified wines. These are the wines- Porto, Sherry, Madeira, Marsala, Commandaria-that have alcohol added to stabilize the wines. While making these, remember that they do have more of a kick than still wine, typically around 20% alcohol.
Try equal parts, 1 ounce, of ruby port and a medium weight sherry, amontillado with a dry or sweet finish, 1 part brandy with a sweetish taste, a half ounce of fresh orange juice and one fresh egg white. Shake in a cocktail shaker with ice and strain into a rocks glass with ice or into a martini glass and garnish with a twist of orange peel.
---