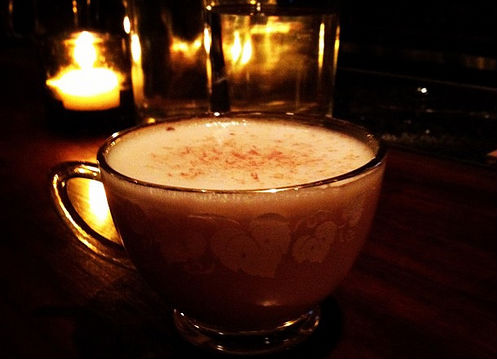 [Credit: ham.hoagie]
What would the holidays be without eggnog? Sure, there are lots of store bought products out there, but why not make your own? After all, it is the season.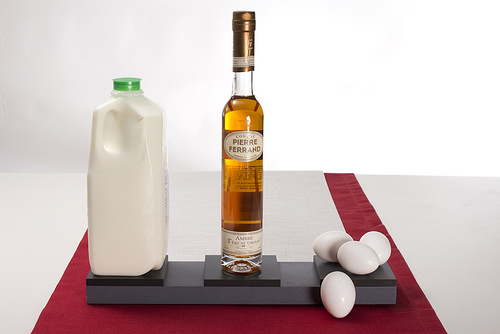 [Photo: Ingredients for eggnog / Credit: Dinner Series]
In separate bowls: #1: Beat 16 large egg whites at room temperature and gradually add 1 and ½ cups of extra fine granulated sugar as the whites start to make soft peaks. Set aside. #2: Stir well together 16 large egg yolks, 1 and 1/2 cups sifted light brown sugar and a pinch of salt and 1 teaspoon granulated cinnamon. #3: Whip 2 quarts of heavy cream to soft peaks. In a very large bowl, pour in one 750ml bottle of dark rum and one 750ml bottle of single rye whiskey, or bourbon, and whisk together. Stir in the egg yolk mixture and mix well. Fold in the lightly whipped cream then the egg whites. Mix until well blended but do not overdo it or the egg whites and whipped cream will lose their fluffiness. Ladle into individual glasses.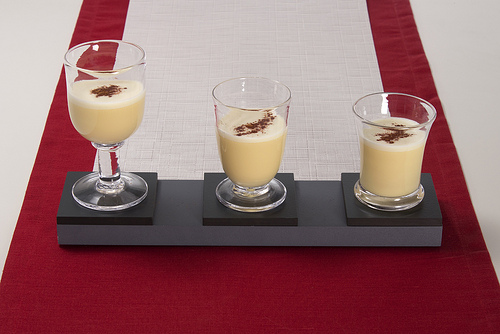 [Photo: Ingredients for eggnog / Credit: Dinner Series]
---