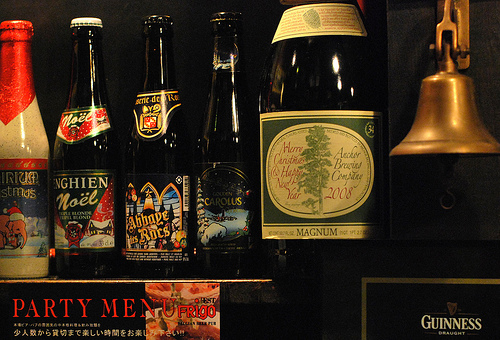 [Photo: Christmas beer / Credit: Yumi Kimura]
When it comes to festivities, remember your favorite craft brewery. Many will do seasonal brews at this time of year that are available only during the holiday season. It is a chance to try some variations on an ancient brewing tradition famous through Belgium, Germany, Austria, England and now throughout the USA as well.
You will see some familiar flavors here as these specialty brews are often made with cardamom, orange, sweet spices and so on. Each brewer has his or her own special recipe. So for a fun time with friends, why not try a potluck party with each invitee bringing their favorite seasonal brew? Not all of these brews taste alike by a long shot. And it will be fun comparing them on their own as well as pairing them with the foods that were brought to the party.
---