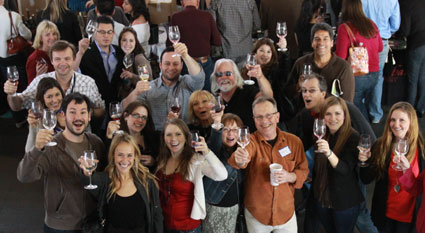 The results of the largest wine competition in America are in--and there are a lot of winners. The San Francisco Chronicle Wine Competition is the year's first and largest compeition of American wines in the world. Launched in 1983, the competition has become an annual tradition, with 5,500 wines submitted in 2012 and even more expected this year. Now might be the time to start a new round of tasting.
Between Jan. 8 and Jan. 11, 70 judges tasted and scored, awarding wines in 113 different categories. A select portion of the top wines will be featured Feb. 16 in the 2013 Public Tasting at Fort Mason Center in San Francisco.
Here's Bob Fraser, executive director of the compeititon, speaking about it: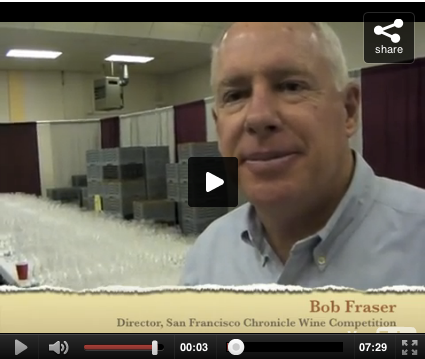 Among the "best of class" winners, 2011 Beringer Chardonnay for Chardonnay $15.00 to $19.99; 2010 Klinker Brick 'Old Vine' Zinfandel for Zinfandel up to $19.99; and 2011 McManis Petite Sirah for Petite Sirah up to $19.99. For Cabernet Sauvignon, there was the 2010 Sterling, the 2010 Earthquake and the 2009 Louis Martini at various price ranges.
See the full list of winners by category here. >>
Planning to be in San Francisco Feb. 16? Purchase tickets to the Public Tasting here. >>
Once you taste the wine, make sure to record your notes by reviewing it on WineTable. >>
---