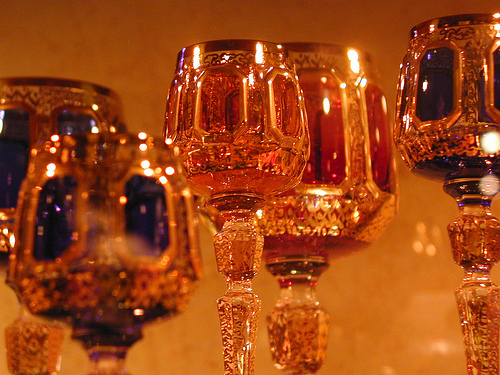 [Photo: Festive wine glasses for the holiday season / Credit: Janet Beasley/
So, here it is, December again and that means the holidays are staring you in the face. For many of us that means shopping for presents, sending cards, visiting friends and relatives' homes and cooking or being invited to some pretty swell dinner parties, buffets, brunches and maybe hosting a couple of festive events ourselves. So why not explore some of the more traditional, as well as some contemporary, holiday libations? There is a whole world waiting to be discovered. And while many people go "all out" for holiday meals, with the possible exception of some really special wines, most beverages stay pretty close to home. Take a look at some of these ideas and see what interests you. They are all good.
As for food to go along with the seasonal libations all kinds of hors d'ouvres, cheeses, and buffet items work well for the sparklers. For the spiced wine punches try some raclette or fondue. With the seasonal craft beers and ales, hearty and flavorful stews and braised items or full flavored cheeses with sour dough rye bread. The fortified wines are fabulous with desserts, nuts or some of the specialty rich Scandinavian yeast breads so common around the holidays.
>> Try some holiday bubbly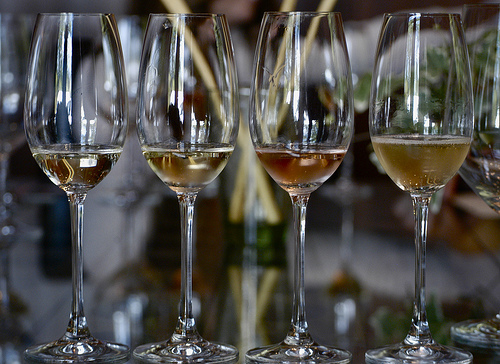 Make these ideas your own; make your own traditions. Most of all enjoy the time spent with friends and family at this time of year. So often we get caught up in the day-to-day churn of everyday life and forget, or at least set aside, what is really important. These libations are festive, easy to make and tell those close to you that they are important enough to enjoy the best of the season.
Have a great time. --Harry Haff
---